Leon Konieczny
Open just over a year now, The District (Eatery – Tap & Barrel) in Historic Downtown Sanford continues to delight its patrons. When searching for a location for their restaurant concept, owners Brad Plummer and Anne McNamara knew they wanted to be in downtown Sanford. They found a historic building and did what it takes to make their idea come to fruition. Remodeling a historic building has its drawbacks—but also its rewards. Taking longer than hoped for to open, The District finally opened its doors in March of 2017 and they haven't looked back. And Sanford is glad to welcome them!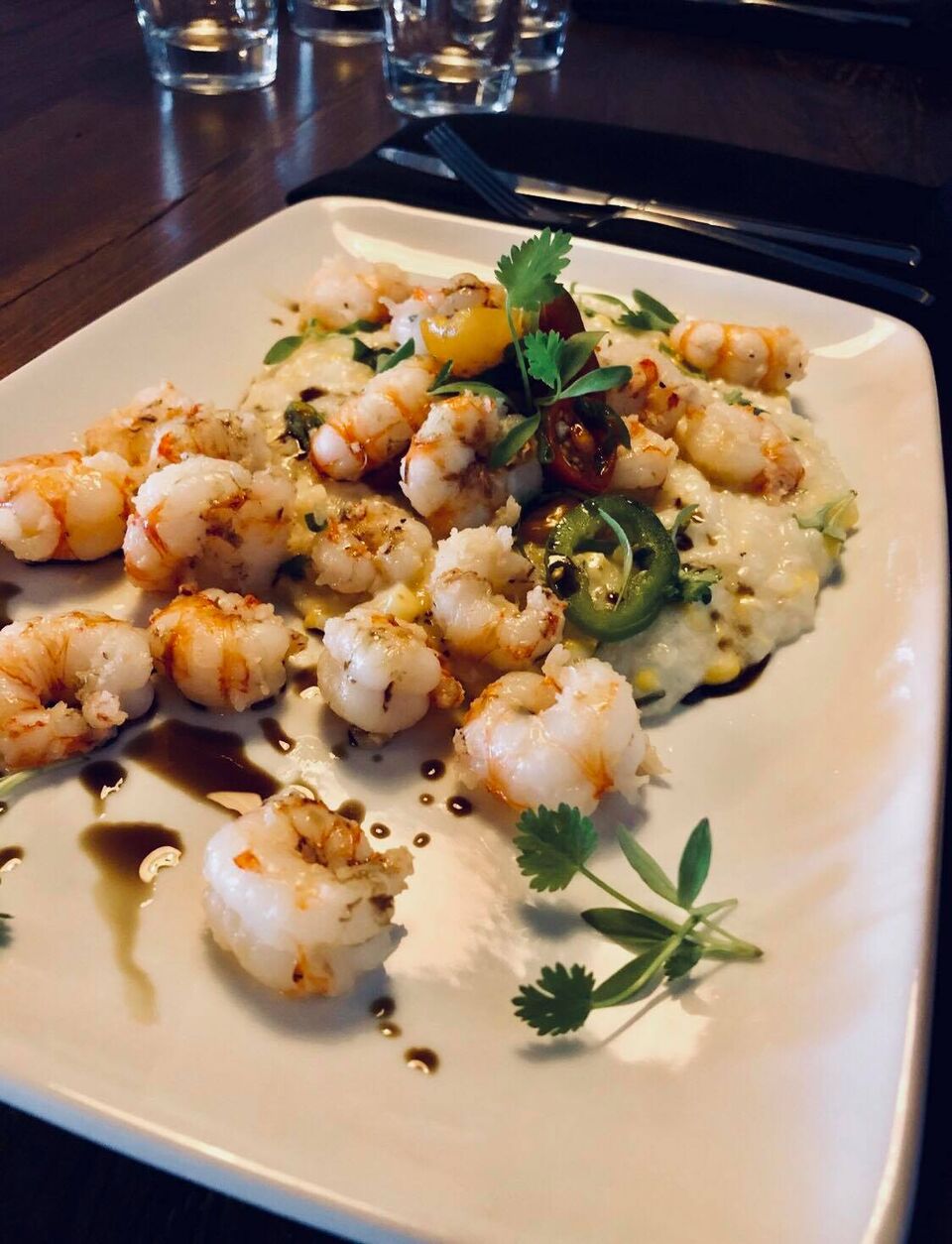 I'd dub their food "modern gastro-pub cuisine with a southern twist" if I had to give it a name. Executive Chef Chris Mullen has assembled a superb menu of favorites that are a staple to the menu, both for lunch and dinner. But on top of that, he's introduced weekly specials which capitalize on local and fresh, seasonal ingredients. Nothing says "summer" to me like fresh from the sea, and a recent special was the pan seared diver scallops with a rum blood orange chili sauce served over a toasted grit cake and wilted spinach. And on another weekend, they had Florida Rock Shrimp, gently grilled with a slight southwest flair, a bit of corn and cilantro added to give a gentle "kick" to the sweet shrimp.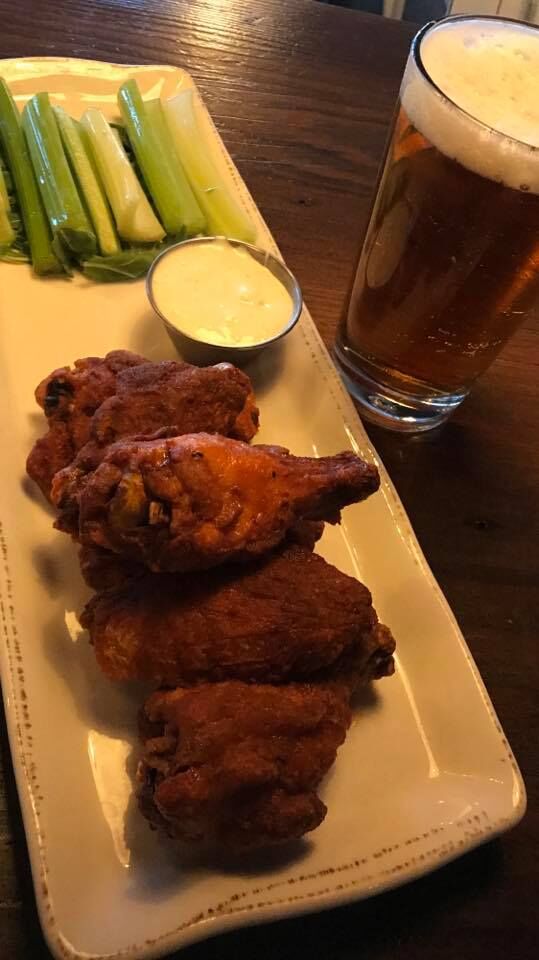 But, one of the most memorable bites I've had there recently was their Southwestern Bacon Corn Chowder—it was outstanding and full of summer flavor. First, it was full of chicken in a rich, thick, velvety, lip-smacking-good, creamy sauce. Fresh sweet corn gave it the perfect texture and crunch. The smoky bacon added a depth of flavor, and just a hint of cilantro at the finish gave it the spicy southwestern bite expected. This soup was outstanding and has appeared on the menu a few times. I suspect it'll be back soon since it's fresh corn season here in Florida.
Recent lunch features, in addition to the standard lunch fare, have included a Shrimp Po-Boy with Boom-Boom sauce and a Cuban Sandwich. Monday through Friday The District boasts a robust happy hour with drink and food specials. I often have the pound of buffalo chicken wings, and occasionally the Mahi fish tacos—though the burger is a good standby choice too, cooked perfectly to order, and served with fries. You'll not find a better burger in Sanford.
And then there's the appetizer menu—sometimes that is my meal. The most outstanding item, in my mind, is the Ahi fish tacos—they are amazing. Ahi tuna is rolled in sesame seed, slightly grilled and sliced. The Napa cabbage slaw with Wasabi Ponzi sauce gives a great crunch without taking away from the tuna. And the sriracha decorating the plate is perfect for dipping—for that extra heat. I love this dish. Then there is the pulled chicken dip—cream cheese, parmesan, peppers, red onions, sour cream, green chilies, green onions, and grilled sweet corn, served with house made "Dorito" style chips. Wow, it is great for sharing with a group, too.
But of course, dinner reigns supreme at The District, and their usual menu has something for everyone. The Mahi is fresh and comes in a good-size portion. One of my favorites is the braised short ribs, served over a wild mushroom risotto. A surprising (to me) hit is the Boursin Ricotta Gnocchi, trust me, you'll love the bright, crisp flavors. The filet is awesome, and cooked exactly as ordered, tender and juicy—and so is the pork chop. I could go on and on, but I've never had a bad meal or experience at The District. Don't forget to ask about the specials, you never know what gem you'll find, like the perfectly medium-rare prime rib we stumbled upon recently! And now that summer is here, I'm confident they'll have more surprises in store for me.
What about the "Tap & Barrel" in their name? Well, with a dozen or more craft beers on tap and a selection of craft signature cocktails, there is something for everyone at The District. In all they do, The District does not skimp on anything. They include fresh ingredients and offer top of the line liquors and beers. They are attentive with Sanford-friendly service. They have it all. Open Monday through Saturday for lunch and dinner, and happy hour is Monday-Friday from 4-7pm and on Saturdays 2-5pm. Reservations are recommended for dinner, though you'll usually find seating room in the bar, and that's my favorite place to eat. Come for the food, and leave full, having made new friends…The District is truly among the best we have in Sanford. You will not be disappointed, nor ever go away hungry!
Leon is a local Central Florida foodie and food blogger who's been writing about Sanford And Seminole County area "good eats" restaurants for the past 7 years. He's big into eating at local mom 'n' pop shops (small businesses) where high quality ingredients, love, and a dose of home cooking make all the difference. While he occasionally (rarely) eats at the big chains, he claims it's only to remind him where a real quality dining experience lurks—in the small restaurants which are the heart and
soul of every neighborhood and community.