By Mary Boza Crimmins
Photo By Gs Katz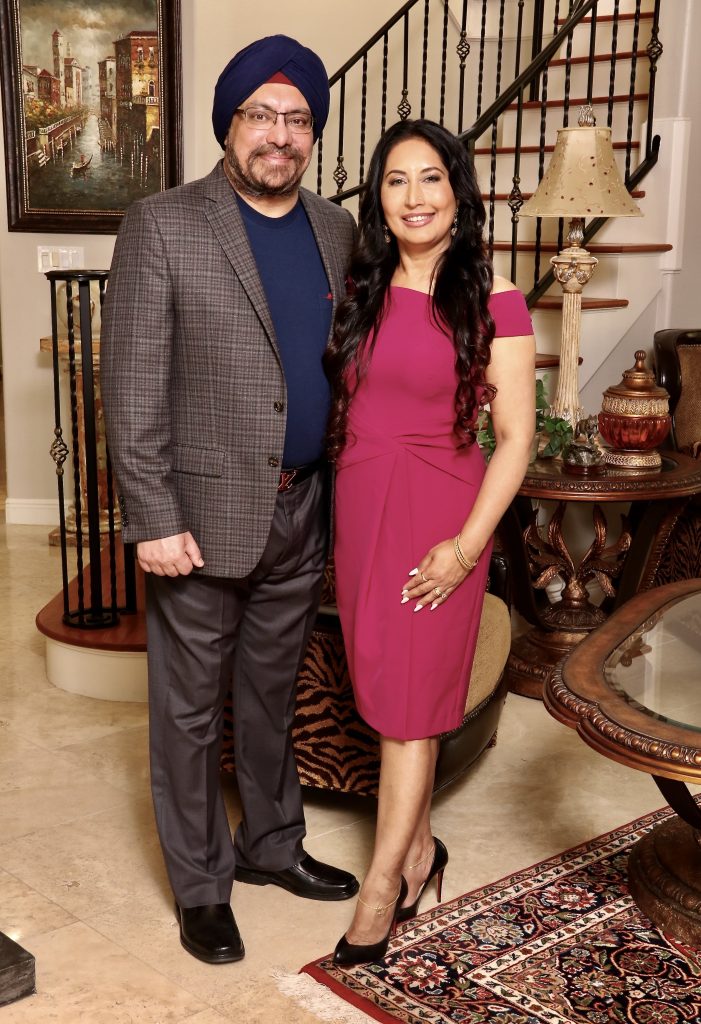 Many Places, Countless Talents 
Local entrepreneurs Paul and Channi Sodhi's route to Seminole County was anything but direct; however, now the couple has called the area home for twelve years. Born and raised in the United Kingdom, Paul fondly remembers the British countryside and traveling through Europe with his parents. In 1989, he moved from the United Kingdom to the United States and recalls experiencing a dream come true when he first viewed the New York City skyline.
Channi left her native New Delhi, India, at a young age. "My dad was a civil engineer, so we moved from India to Kenya and then to Canada." In 1992 after marrying Paul, she emigrated from Toronto, Canada, to the United States.
The Sodhis are co-owners of Sunshine Pharmacy located in Sanford and Casselberry. Paul, a pharmacist for 34 years, manages the pharmacy while Channi overseas operations. "We are a local compounding pharmacy that serves all of Central Florida, including long-term care assisted living facilities. We specialize in customizing medications to a patient's specific requirements," Paul explained. Sunshine has a team of trained pharmacists and technicians dedicated to providing personalized care, exceptional service and free delivery.
The couple has four children – Simran, Mandy, Raj, and Yash. In addition to responsibilities at the pharmacy, Channi and her daughter Mandy are real estate agents. The team handles residential and commercial transactions with United Real Estate Preferred.
Worthy Causes, Abundant Impact
Paul and Channi believe in positively representing their family, community, culture, and adoptedcountry. As Sikhs, they live out the religion's traditions of justice and community service. During the pandemic, they donated a thousand masks to the Sanford Police Department and Seminole County Sheriff's Department. The couple opened their home in April for the Boys and Girls Club of Central Florida Blue and White Fundraising Gala. "We support all the work they do for the community and hope to do more for them in the coming times," stated Channi.
While they both see their business as an opportunity to serve the community, Channi also volunteers significantly for area causes. Her responsibilities as the Community Director of Florida for United Sikhs include helping with managing donations and organizing fundraisers for humanitarian aid projects. As a board member of the PARC (People, Activities, Recreation, Conservation) Foundation of Seminole County, she is an advocate for promoting recreation for residents while conserving the area's land. Other organizations that Channi is committed to are the Seniors Intervention Group, the Sikh Society of Central Florida, the Private Business
Association of Seminole County, the Lake Mary Rotary Club, the Heathrow Women's Club, the Woman's Club of Sanford, and the Chambers of Commerce for Sanford and Seminole County.
Paul and Channi are a power couple who use their powers for great good. "We enjoy connecting to many parts of this vital community," stated Paul. While the two may have been transplanted, their roots are deep in Seminole County.