Leon Konieczny
Consider yourself in this situation: You have a small but highly acclaimed, successful restaurant in Sanford. It generates a successful breakfast and lunch business. But locals beg you have a dinner service. However, that's a lot of work when you are the chef/owner and it all falls on you. But you devise a plan. What happens to you if you're in Sanford and your "competition" gets wind of your plan to be open during their dinner hours? Yep, you got it: the "competition" volunteers their time and efforts to help get your dinner service successfully off the ground.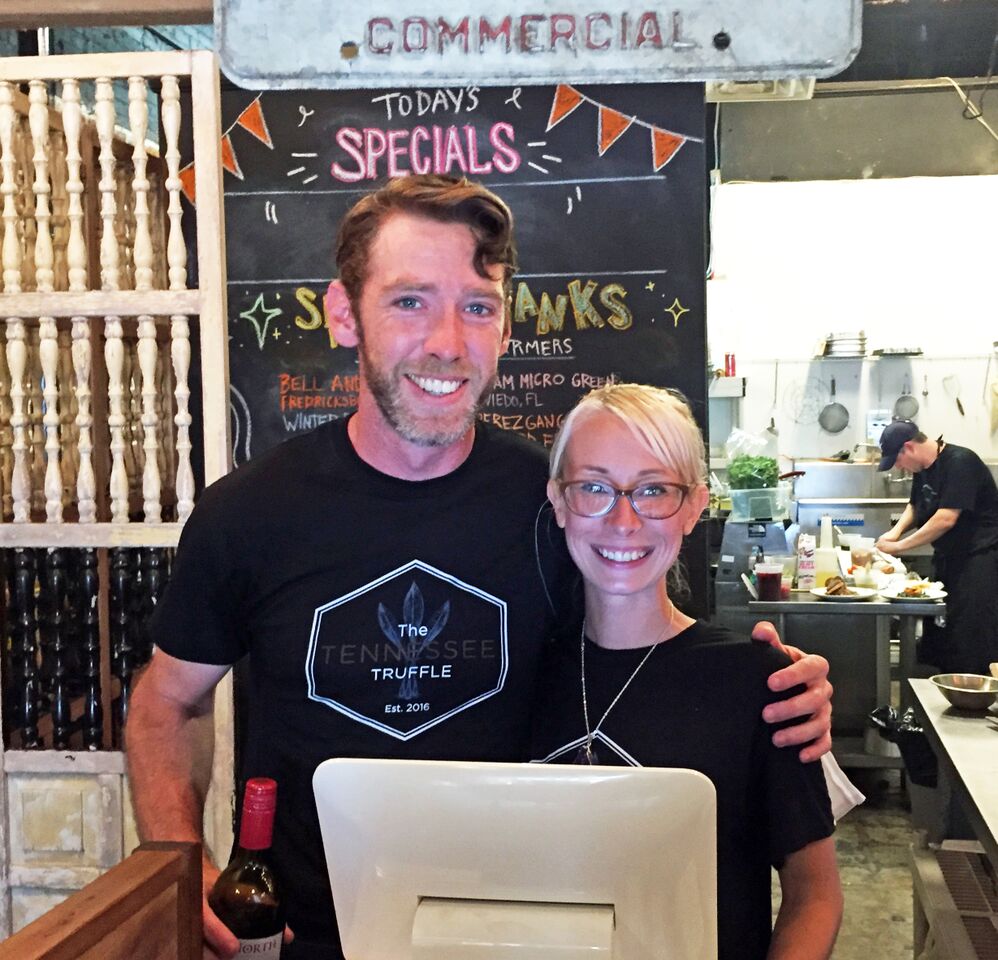 This is the story of the new evening hours for Sanford's highly acclaimed chef Nat Russell of The Tennessee Truffle. But it's all happened due to the assistance of "competitors" Ron Thomas of The Smiling Bison, and Kendra Wallace of Rabbitfoot Records. Both local proprietors/partners volunteered to step in and help Chef Nat get a great dinner service off the ground, and now Sanford has another awesome choice for a tasty dinner menu, 4 nights a week (Wed-Sat).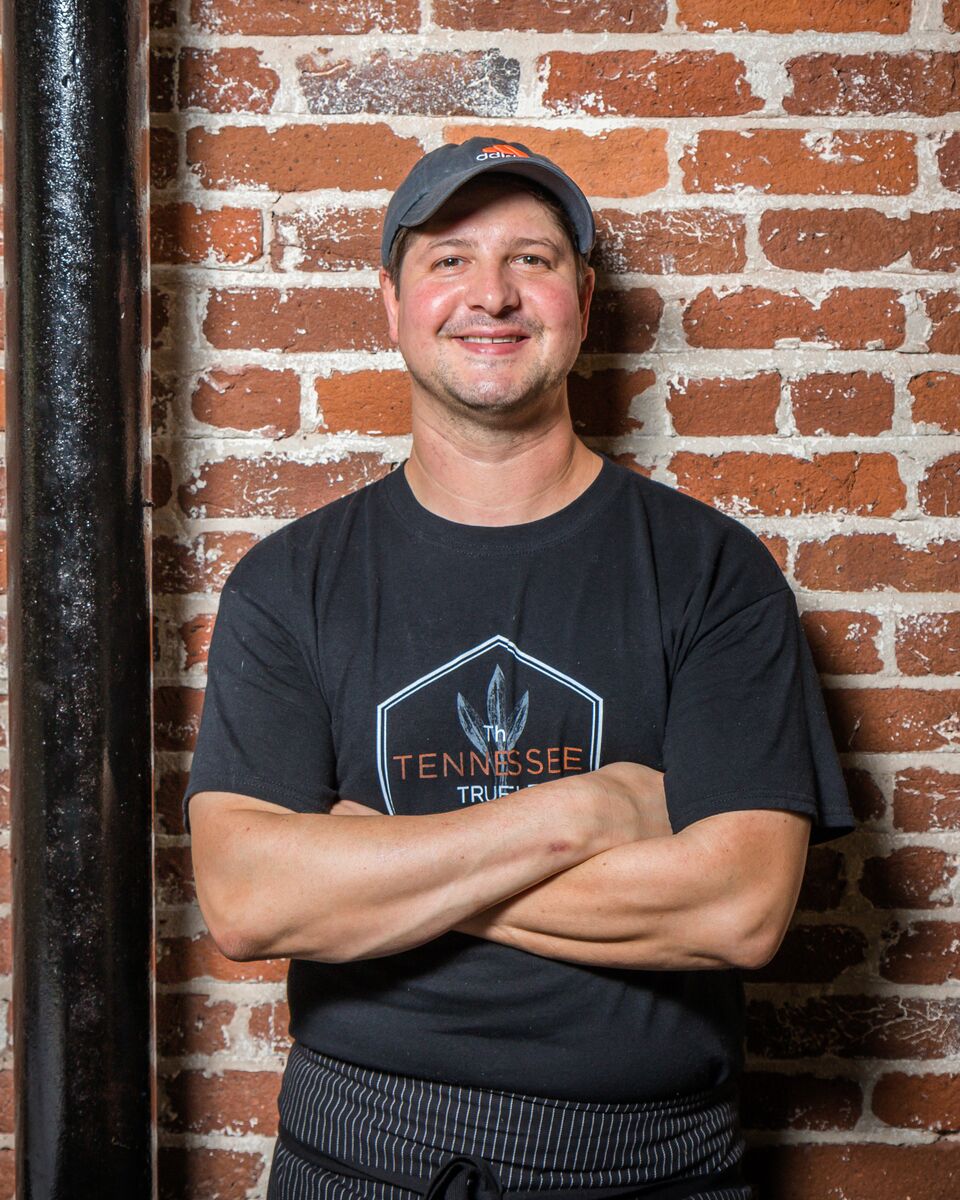 While everything I've had at The Tennessee Truffle at all times has always been spot-on, two of the new dinner dishes deserve special mention. But beware, Chef Nat uses fresh local ingredients, so the menu changes based on availability and season. First was his take on Shrimp N Grits, with fresh Port Orange Shrimp, perfectly cooked, on a bed of stone ground grits that are a staple of his breakfast service. Another favorite of mine was the pickled shrimp appetizer. Four huge shrimps are twice-pickled and served on a fresh johnnycake. The corn of the johnnycake was so fresh and crispy, I could almost smell the local field it grew in! Both dishes are amazing and I highly recommend them.
A rising tide raises all boats, and local Sanford restauranteurs realize that helping one succeed helps all succeed. So, my hat is off to Kendra Wallace of Rabbitfoot Records and Ron Thomas of The Smiling Bison for helping Chef Nat Russell of The Tennessee Truffle get his successful dinner service up and running. This is a terrific win for Sanford and those who love great food. And this is one more reason why there are so many great choices for "where to eat" in beautiful, historic, downtown Sanford. These folks know the value of teamwork, cooperation, and coordination. Well done!
THE TENNESSEE TRUFFLE
Downtown Sanford, FL 125 West 1 st Street
407.942.3977
Leon is a local Central Florida foodie and food blogger who's been writing about Sanford And Seminole County area "good eats" restaurants for the past 7 years. He's big into eating at local mom 'n' pop shops (small businesses) where high quality ingredients, love, and a dose of home cooking make all the difference. While he occasionally (rarely) eats at the big chains, he claims it's only to remind him where a real quality dining experience lurks—in the small restaurants which are the heart and soul of every neighborhood and community.