It's hard to believe it's been ten years since we opened the Center. I am certain over the past ten years, all of the volunteers and staff who have contributed to the Welcome Center have made a huge impact on Sanford.

MARGARET MEAD IS QUOTED AS SAYING, "NEVER FORGET THAT A SMALL GROUP OF THOUGHTFUL, COMMITTED CITIZENS CAN CHANGE THE WORLD; INDEED, IT'S THE ONLY THING THAT EVER HAS."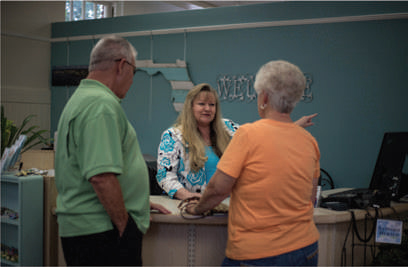 In October 2005, two community residents, Margie Chusmir and Kim House approached the City Commission with the idea of turning the former Post Office into a Welcome Center for the city. What resulted was a public-private partnership between the City and the Historic Sanford Welcome Center. The City provided the building, utilities and start up funding for part-time staff.
The Welcome Center agreed to incorporate as a non for profit to serve as ambassadors to downtown Sanford. They also agreed to take over the operation of the monthly "Alive After 5" event the City had launched after the redevelopment of First Street.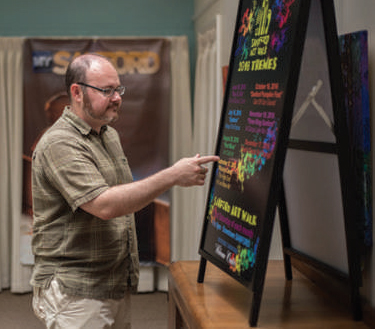 Volunteers joined forces with the Welcome Center and the founding board of directors fell into place: Steve Richards, President; Kim House, Vice President; Kathy Anderson, Treasurer and Margie Chusmir, Secretary. The Center opened its doors in May, 2006. Today, the Welcome Center greets thousands of guests all year long.
The Welcome Center serves as a tourism bureau for Sanford, greeting over 20,000 guests per year. For over 10 years, Rose Harkey has been donating her time to billing and banking for the Welcome Center events and daily operations. Once a month, Karen Casey hangs the art for the monthly Art Walk and Marilyn Maples seeks out local musicians to play at the event.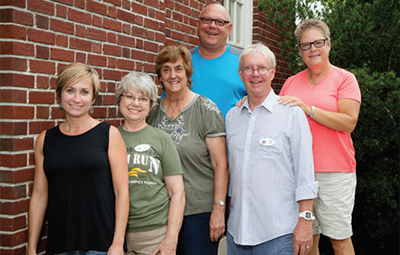 A crew of 25 plus is the key to the success of the Welcome Center's monthly Alive After 5 street party. Event Planner, DeAnne Maples manages the event and the volunteers work their magic. The Welcome Center's Board of Directors are also volunteers. Brian Casey, President, oversees the staff and chairs the Arts Committee; Len Surdin, Vice-President, manages Alive After 5; Secretary, Sherrie Wysong recruits volunteers; Treasurer, Wayne Deming oversees finances and three new Board members Josh Dane, Lisa Holder and Perla B. Crosby. Margie Chusmir serves in the role of Founder.
Thank you to all the volunteers for working so hard toward the continuing growth and success of both the Welcome Center & AA5.

If you live in or are visiting Sanford, please make the Welcome Center your first stop. We are waiting for you to get to know and enjoy our wonderful historic town.