Then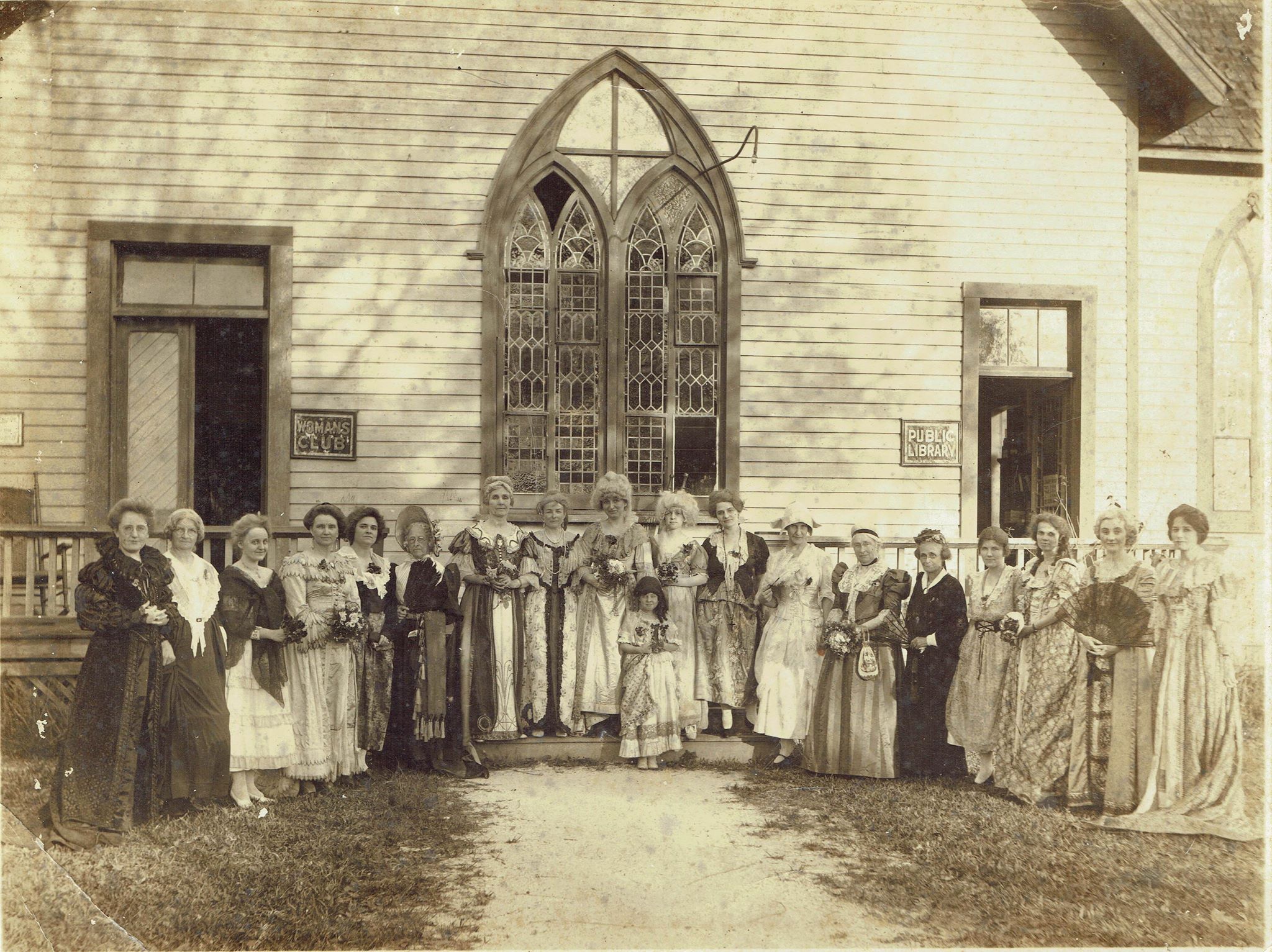 Now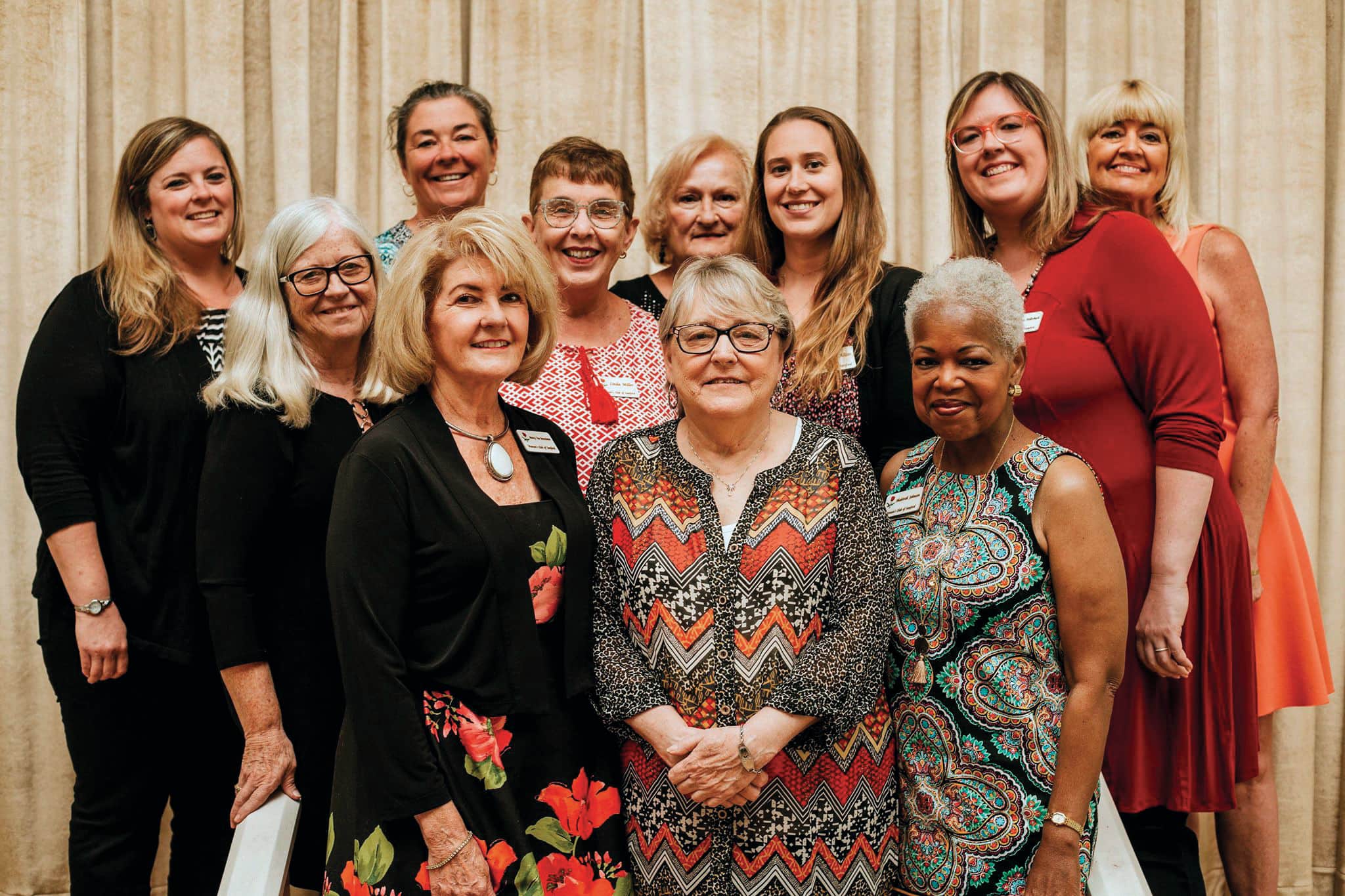 Top row: Kelly Phelan, Marian McNamara Yeadon, Nancy Tron, Lisa Finnerty; 2nd row: Valeri Davis, Linda Miller, Karen Adam, Christina Hollerbach; first row: Nancy Van, Lynn Sweeney, Shakirah Johnson
BY KEVIN D. GARDNER
The Woman's Club of Sanford has been a fixture in the city since April 1913. Its clubhouse at 309 S. Oak Ave. — built in 1877 and once the site of a Methodist church — has undergone changes over the years, but the mission of the club has remained the same: to provide a safe place for women and to serve the community.
The club has served Sanford in various ways over the years. Early on, responding to a call from the precursor to the U.S. Food and Drug Administration, club members tested the purity of milk at nearby farms. Children at the school behind the club, lacking a cafeteria of their own, came to the clubhouse for lunch.
Given its long record of fellowship and service, the club is eager to maintain its traditions and its connections to its history. The club harks back to a slower time with practices such as issuing handwritten correspondence and publishing a yearbook with members' information and addresses. Members take a moment at every meeting to recite "A Collect for Club Women," a poem written by Mary Stewart in 1904 that speaks of "meet[ing] each other face to face without self-pity and without prejudice."
Christina Hollerbach-Simmons, the club's first vice president, attributes the club's longevity to its strong sense of purpose and clearly defined roles for officers and members. The resulting focus allows the club to unite around its mission: "Not for self, but for all."
Today, the club continues to serve the community in various ways. It holds fundraisers throughout the year that benefit local charities including the Pregnancy Centers of Sanford and Oviedo, Kids House, and Honor Flight Central Florida. In particular, the club provides scholarships to deserving local women who are pursuing higher education. Applications for the scholarships are due March 29, and recipients are honored at the club's end-of-season luncheon on June 5.
The club maintains a full schedule of events, highlighted by a new series called the Then and Now History Lectures. These lectures, held quarterly on Wednesday evenings, connect the people of Sanford today with the city's past. Details on club events can be found, along with information on becoming a member, at womansclubofsanford.com.
The club will honor its past and look forward to its future with a 106th-anniversary party on April 28 at 1 p.m. To learn more or to register for the anniversary party, visit the club's Facebook page at www.facebook.com/ WomansClubOfSanford.
In addition to hosting its own events, the clubhouse is available for other groups to
rent; visit the club's website to learn more. A calendar lists available dates, but anyone who is interested should hurry, as dates fill up quickly.
Kevin D. Gardner is an editor, writer, and teacher. He lives in the Historic District with his wife, Katie, in a home built in 1926. His interests include cooking, reading, and #sanfording.