By Daniella Hume
Photography by Mastropieces Photography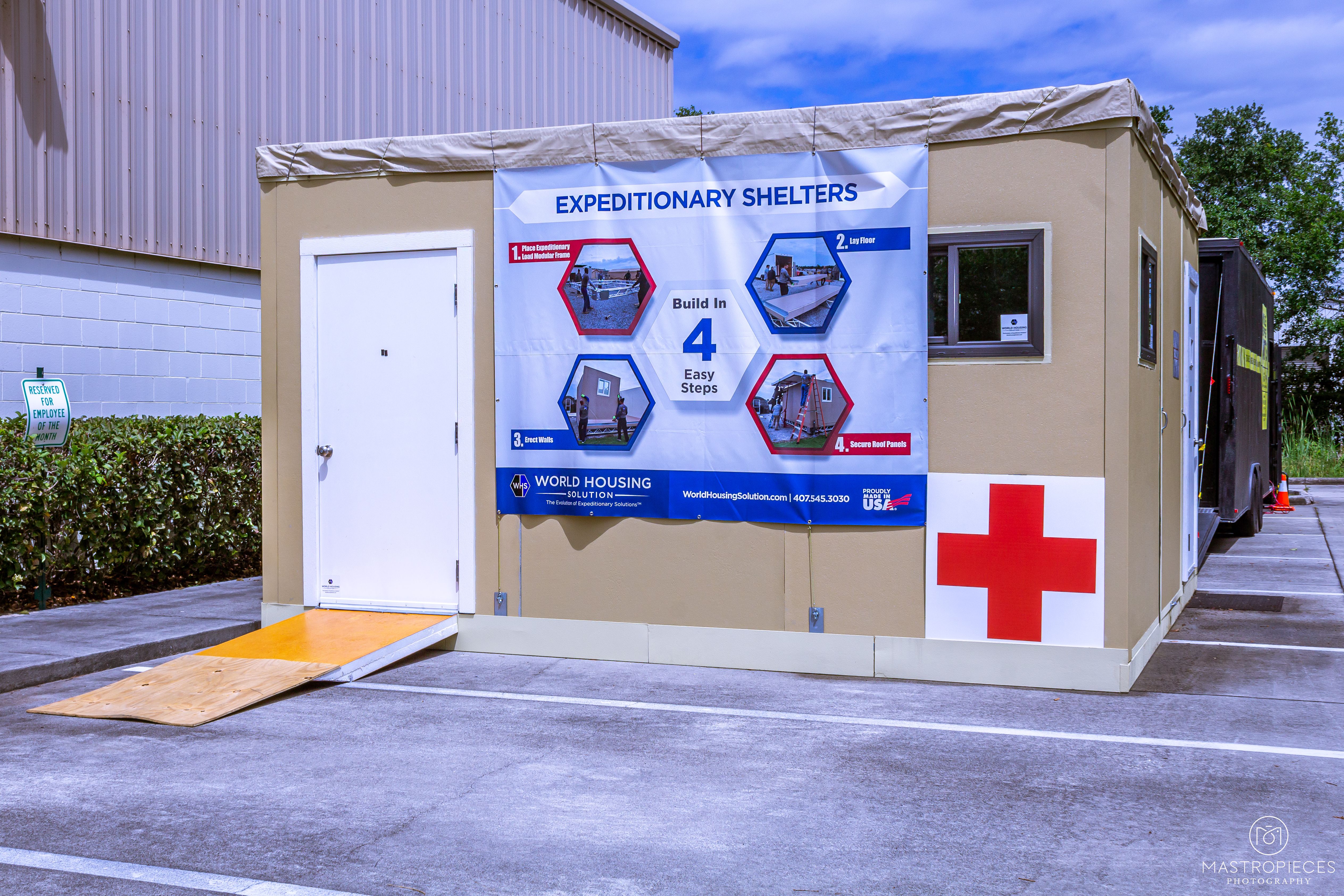 As COVID-19 continues to sweep across the nation, hospitals all over are packed with patients and medical staff working tiring hours.
And for some people, they see that as a huge opportunity to apply the lessons learned while working with the DOD and step in and help find a solution for the problem.
A company based right here in the heart of Sanford, World Housing Solution, has developed mobile medical unit that can move to virus hot spots and help with the hospital overflow.
World Housing Solution says the smallest mobile "quick build" hospital can be assembled by four people in just under an hour. The largest ones, able to handle more patients, takes a few hours per module.
The company's President and CEO Ron Ben-Zeev, tells us the difference between what is currently being deployed and their company's solution is the fact that it's going to be tossed or remodeled.
"These units are designed to be completely disinfected, cleaned, flat packed and moved to wherever you have to move it to be used again or stored for the next event, so it's a long-term investment opposed to a one time use," says Ben-Zeev.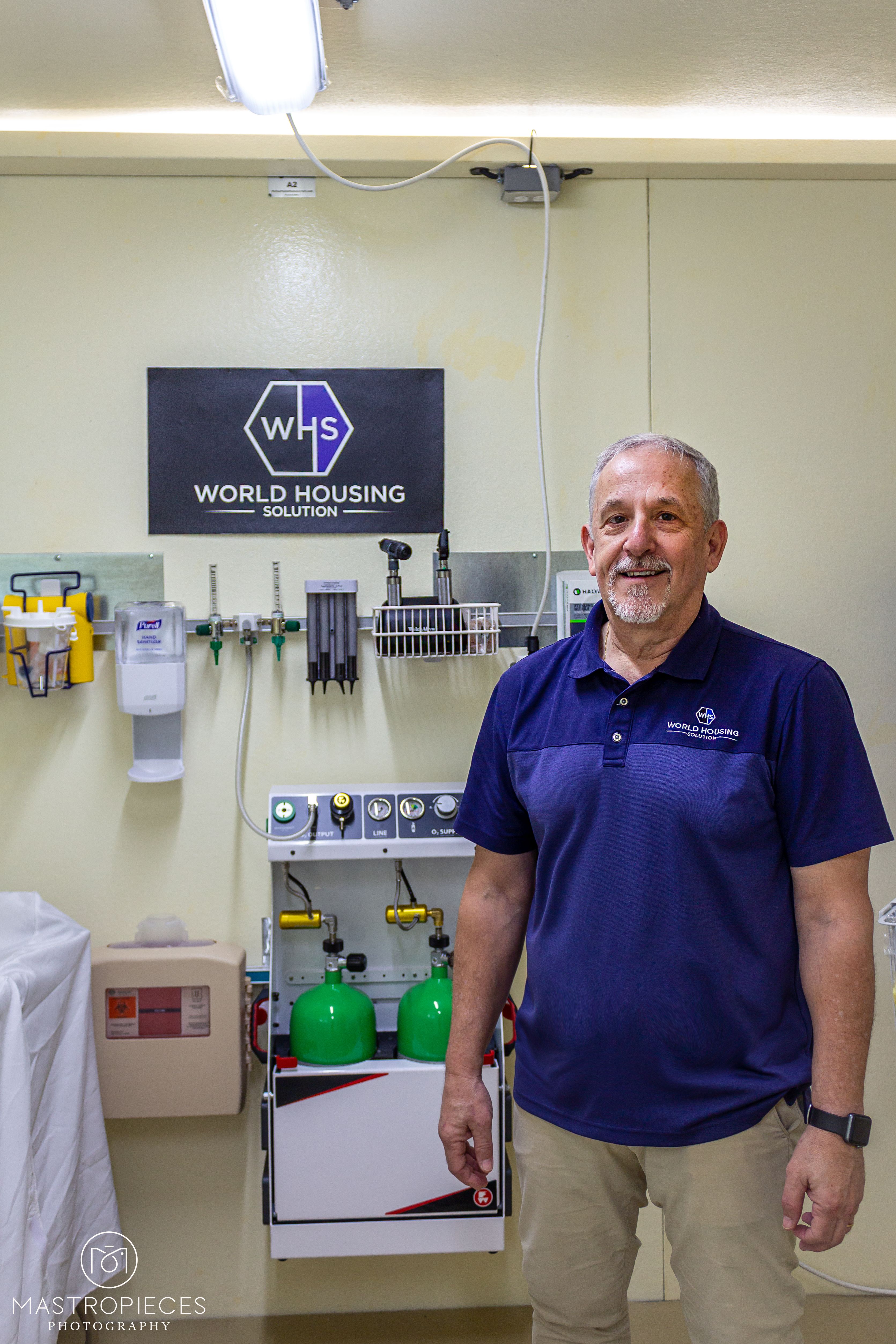 President and CEO Ron Ben-Zeev
These medical ICU's were designed to give the patient the same level of care at a hospital level.
Ben-Zeev says everything in the unit is coated with a special system that will kill the microbes and the virus on contact and can be reapplied. On top of that, these mobile hospitals will not rot, mold or mildew and are hurricane resistant.
We also spoke with some medical staff who has previously worked on these structures before.
Stephanie Hollis, a local Anesthesiologist from Jacksonville, says power supply is something people may take for granted.
"Having a structure that is hurricane resistant and that has a reliable source of power like these units is so critical when you're dealing with an emergent or disaster type scenario. There is nothing scarier than being in the middle of an operation or taking care of a critically ill patient and the power goes out. This system runs off solar and battery so you're never going to run out of power. That is key."
Hollis also says these mobile units are hurricane resistant when it's strapped to the ground.
Even though we may not be worried about hurricanes right this very second and losing power, that really is crucial during natural disasters.
We also asked Hollis how it was like working in one of these medical units.
"Being able to have a structure that has a floor that isn't loaded down with trip hazards, has walls that can be decontaminated, has a mounted system of monitors and patient care items that is just like what you face in the hospital is so helpful I can't even put it into words. When you are coming into a new situation and you can depend on things is huge because your brain doesn't have to worry about it. You can worry about the patient and taking care of the patient."
Also, the mobile structure itself is insulated so you can keep it very cool. Not only is that good for keep the patient and the caregiver comfortable, but it also prevents the growth of bacteria.
When asking about what went into the design of the structure, Ben-Zeev told us it's about the quality of life of the patient but also, the quality of life for the caregivers.
"The floors have a little rebound to them; resilient flooring is much more comfortable on nurses and doctors' backs than concrete. And all the medical equipment can be adjusted and moved which also makes it easier on the medical staff when they come in and don't know where things are. They can move things to where they need it."
World Housing Solution has been deployed and employed by every branch of the U.S. military since 2011.
Ben-Zeev says his company has 8,000 square feet of these units ready to ship in just a few weeks and many more right after that which will create additional employment right here, in Sanford, while helping people worldwide.
For more information, be sure to visit their official website at https://www.worldhousingsolution.com/
Daniella is a writer and a photographer who loves connecting with her community and capturing the beauty around. She started her own company, Mastropieces Photography, after working as a producer at News 13 in Orlando. She is a UCF grad and now calls Sanford home with her husband, Jerry and her puppy, Luna.