Photo credit for beer logos: Greg Bryla & Kristen Koehnemann
By Julie Capps
The building was located in a neighborhood that had seen better days, as Robyn Esser recalls of her first visit to 400 Sanford Avenue in the Georgetown neighborhood of Sanford. Robyn and her husband Chris, along with their two partners Bo Hallowes and Allan Jackson, had been working diligently to open their new business, Sanford Brewing Company, only to have repeated attempts at previous locations fall through for what Robyn would term "the most bizarre reasons." This particular building of interest had served as a storefront for Gatchel's Cash Grocery back in 1930, and had housed many subsequent businesses since, ranging from a TV repair shop to a plumbing company. The building complimented its neighborhood only in the sense that it definitely needed some TLC.
"It had been neglected," says Robyn about this particular block of town. "The street was dark and was cracking. Nothing looked good." It was a location where "you didn't walk down there at night," Robyn adds.
By coincidence, Robyn and Chris had found themselves enjoying visits to recently opened Buster's Bistro, which was located nearby. When the deal came through for the property on Sanford Avenue, it seemed fortuitous. And when Sanford Brewing Company officially opened in October 2016, not only was a successful business born, but a successful revitalization of an oft-deserted section of town began.
The city's decision to invest in some road improvements certainly helped curate today's rambling vibe. From 1st Street all the way down to 6th Street, the addition of scenic brick paving, prominent street lights and decorative planters diminished the area's neglected look and invited visitors to take a stroll from establishment to establishment. Drop by the area on any Friday or Saturday night now and an ambience of good food and good times is easily palpable.
But if you ask around the establishments that have opened after Sanford Brewing Company, many would agree it has been the brewery's concentrated effort to curate community among local businesses that has further propelled the area's growth and activity. From letting smaller breweries use their fermenters for brewing a new draft to lending a nearby restaurant a cup of sugar, Sanford Brewing Company seeks to be neighborly to all who choose to operate nearby.
"We don't look at people as competition as much as facilitators to drive more business to the community," says Robyn. "We think a high tide rises all ships."
"I think that a strong community where people support each other, that makes the whole community feel closer and safer," adds Robyn. "It's more productive and the financial and economic benefits speak for themselves."
Sanford Brewing Company is certainly enjoying those economic benefits. The company managed to hit their five-year-plan in only 18 months. There are plans to open not one, but two new locations within the next two years. The first location will be in Maitland, the second location soon following in Oviedo. Because state alcohol limits a company to nine operations total, the end goal would be to have eight tap rooms and one distribution center.
"I am extremely proud we have been so successful. We couldn't be more startled," says Robyn. "You open a business and you hope you are successful. We have been blessed. Just overwhelmingly welcomed into the community and supported by customers."
Sanford's increasing number of pubs raises the question of whether the market can ever become oversaturated. But to the owners of Sanford Brewing Company, any new business is all good business. "Every brewery that has opened, every brewery that will open, they are going to make different beer. The experience in their taprooms will be different," says Robyn.
"When you start having a concentration of like businesses you start thinking Asheville, Austin, Nashville, Portland. You start thinking a walking town," says Robyn. "The people that come to town can go to five different breweries in walking distance and they'll buy."
Robyn and her partners at Sanford Brewing Company are excited to be a part of the growing community of Sanford and see the potential as limitless. "Sanford has so much to offer," says Robyn. "We are very uniquely positioned to be the best thing outside of Orlando, or near Orlando, because we've just got so much going on and it's authentic. It's not Disney or Universal. It's local people, small businesses, working together to build a community, to drive betterment for everybody."
That community effort is certainly making a winner out of Sanford Brewing Company. Alluding back to her pervious sentiment that a high tide rises all boats, Esser says, "It doesn't just rise the boat, it floods. And we're riding the tidal wave, you know? It's great!
It's All In The Name
Every beer at Sanford Brewing Company has a unique story that goes along with its name. Here are just a few:
Knockout Stout – This oatmeal-based stout is named after Robyn's great-grandfather Edward, who was both a wrestler and a bullfighter. The logo features a re-creation of an image Robyn has of Eduardo from back in his fighting days.
My Precious – Made with hops from New Zealand, this pale ale's name alludes to a popular phrase recited by the character Gollum in J.R. Tolkiens' "The Hobbit." New Zealand served as the filming location for the most recent adaptation of this popular book. Partner Allan Jackson's pet "Casey," shown holding a gold ring in the featured logo, is a goffins cockatoo, which is also native to New Zealand.
Panty Dropper – While the name sounds risqué, this fruity Belgian golden strong ale actually refers to Robyn and Chris's former weiner dog who oddly liked to collect and hide underwear throughout the household.
Prince Ganon – This Belgian IPA is named after the Sanford celebrity wild rabbit Ganon Gordon, who was a common fixture at bars throughout the entertainment district. The crown and royal title alludes to the beer's imperial connotations, while the slogan adds even further details: "He liked it hoppy and a hare malty."
Lost Weekend – This imperial wheat beer features a pontoon boat on its logo, an homage to Robyns' grandfather, who made the first pontoon boat in Highlands County. The name of the boat he operated: The Lost Weekend.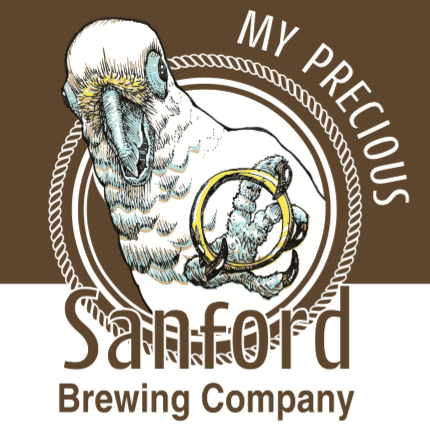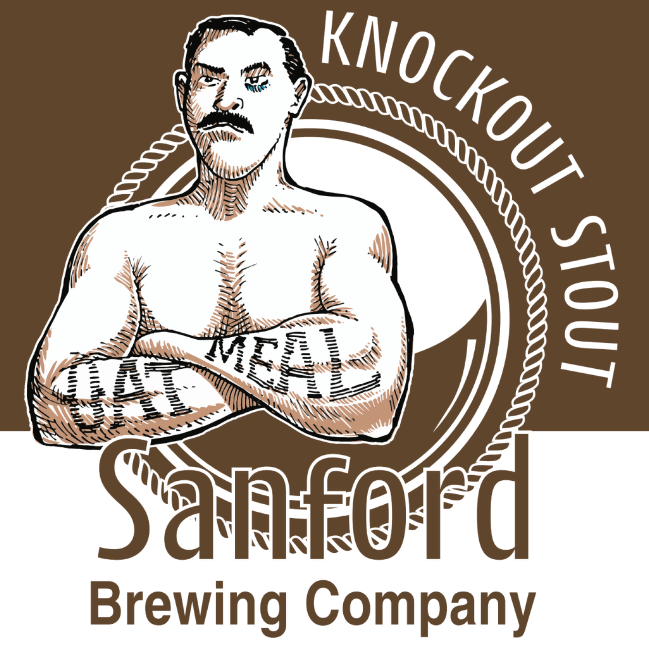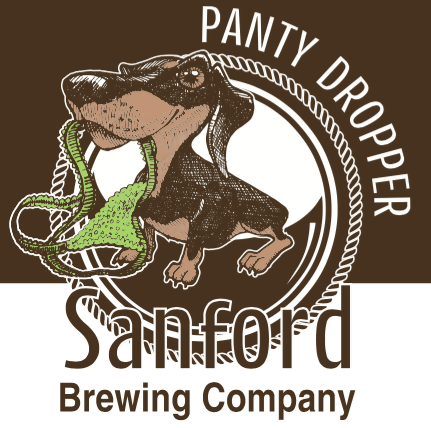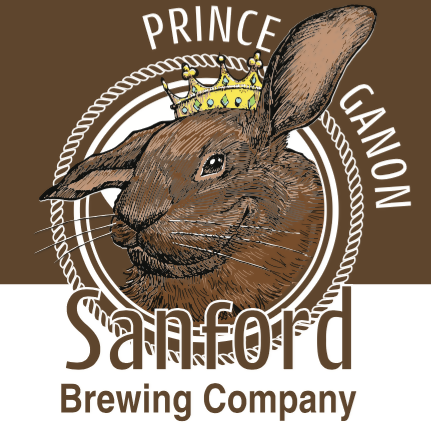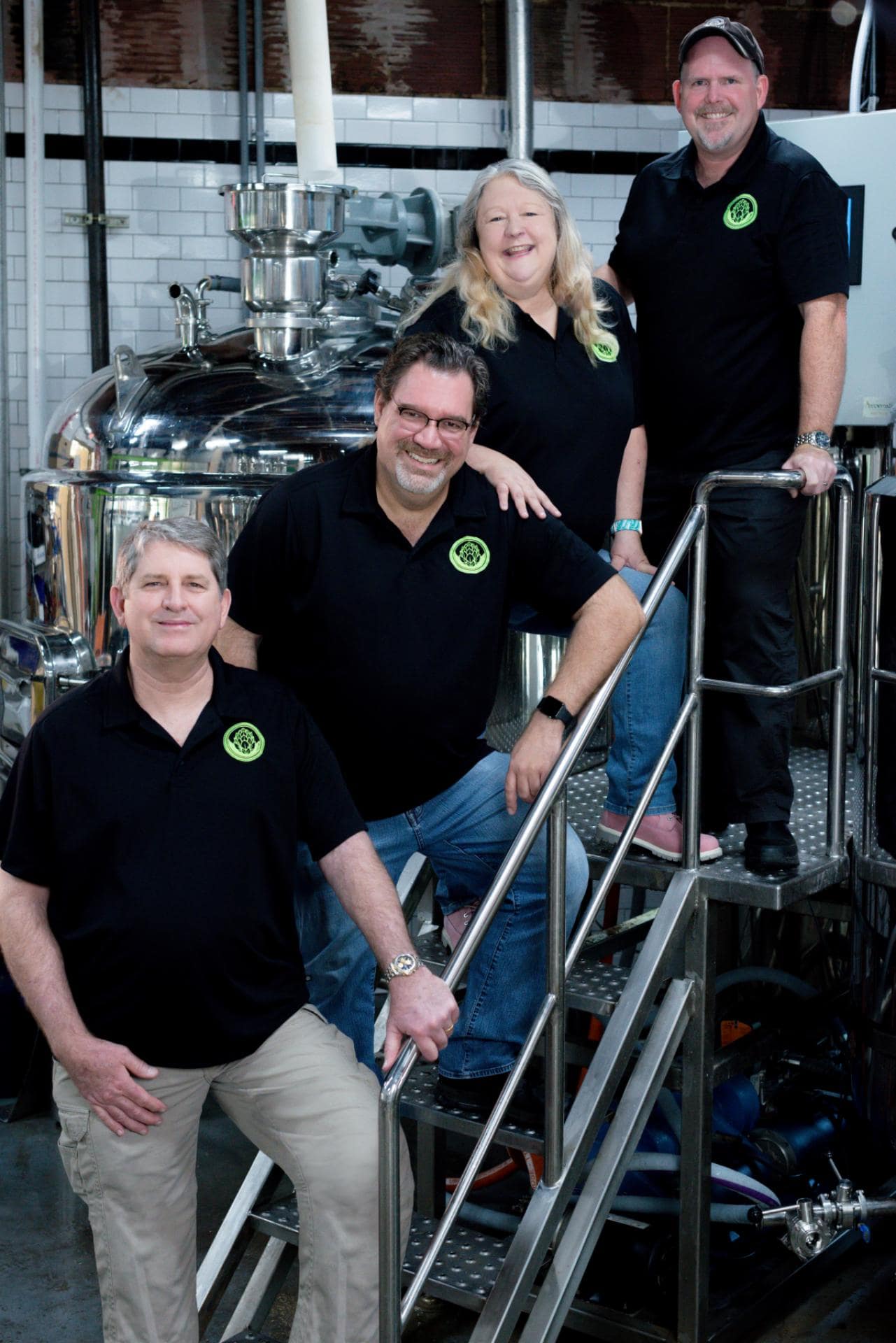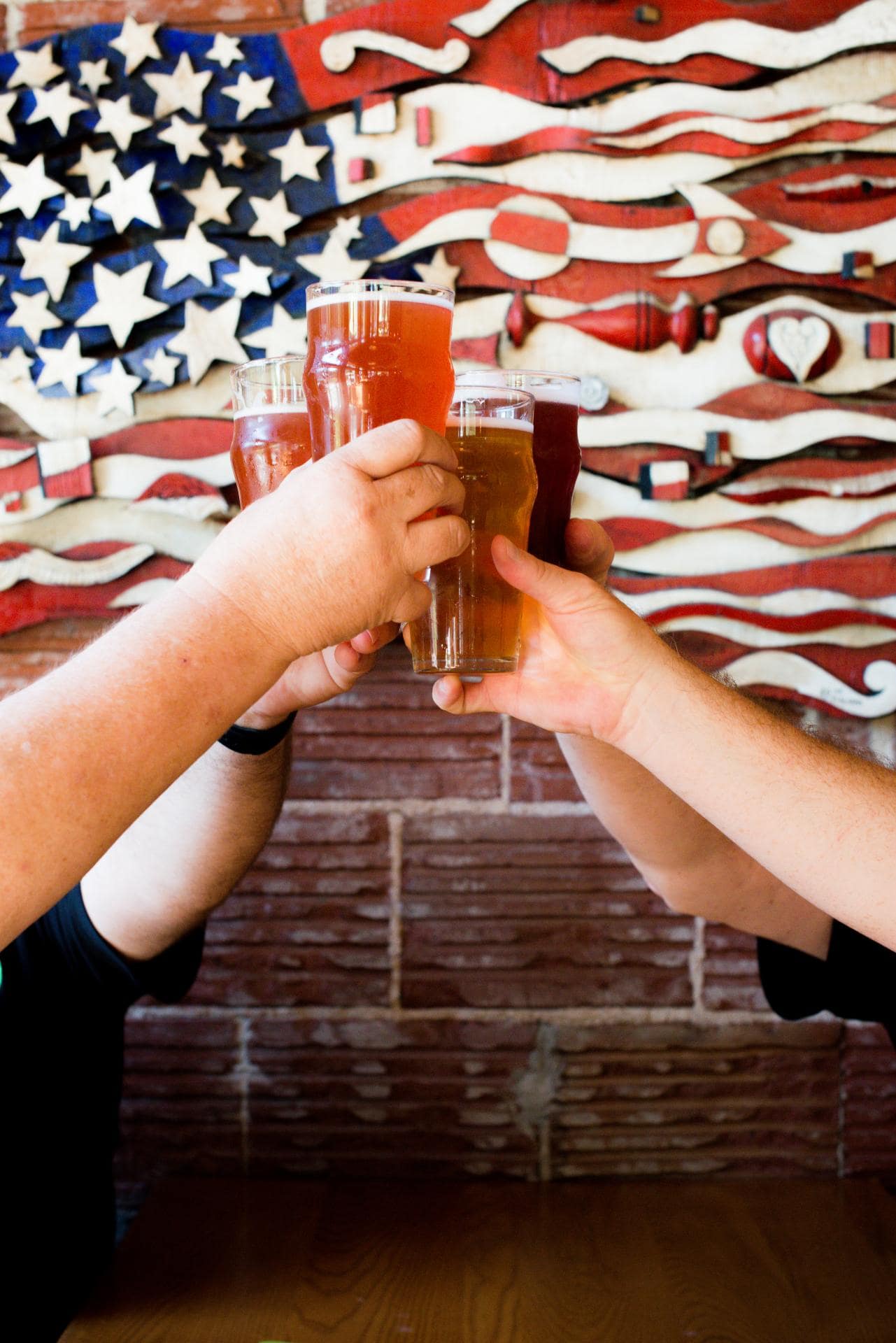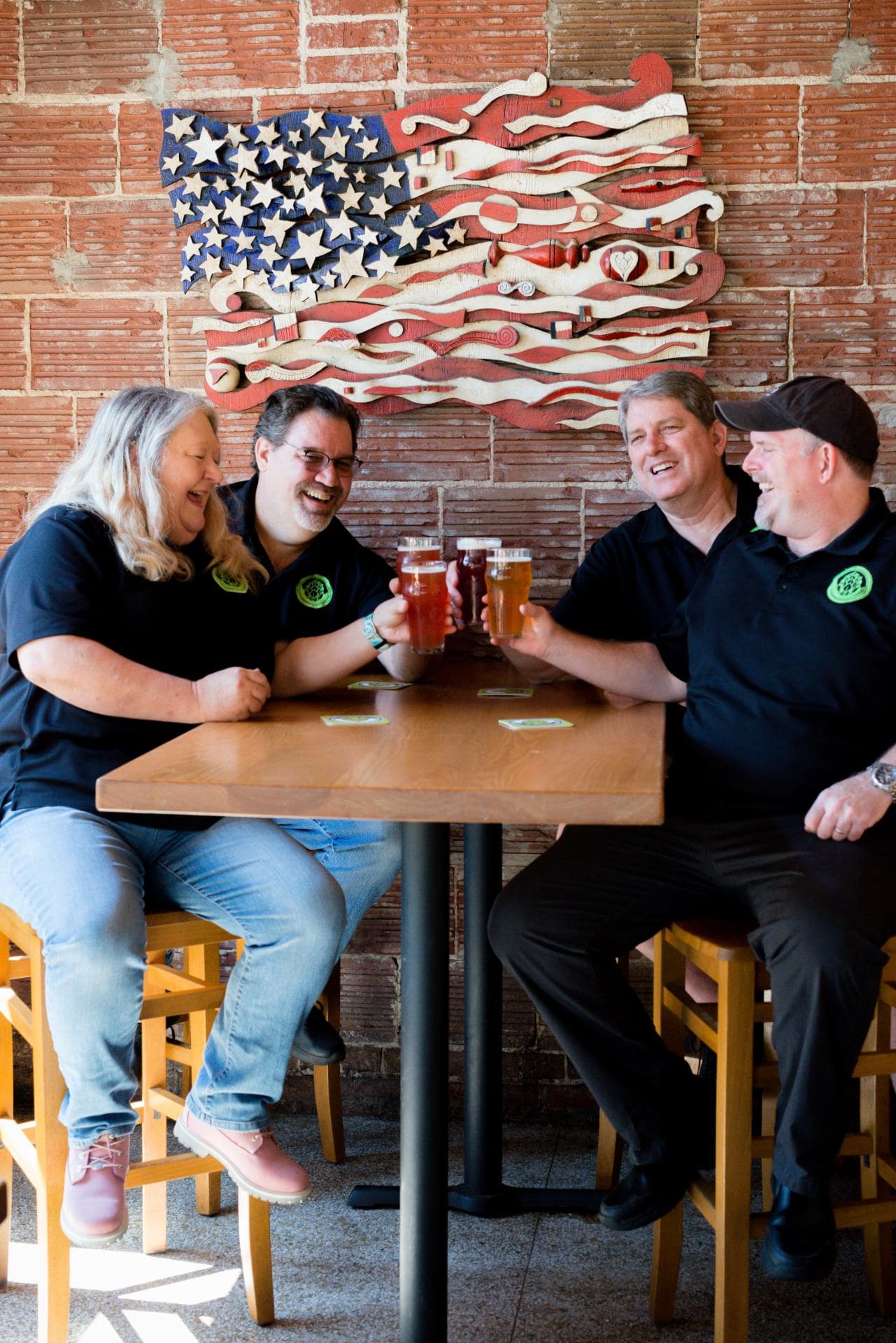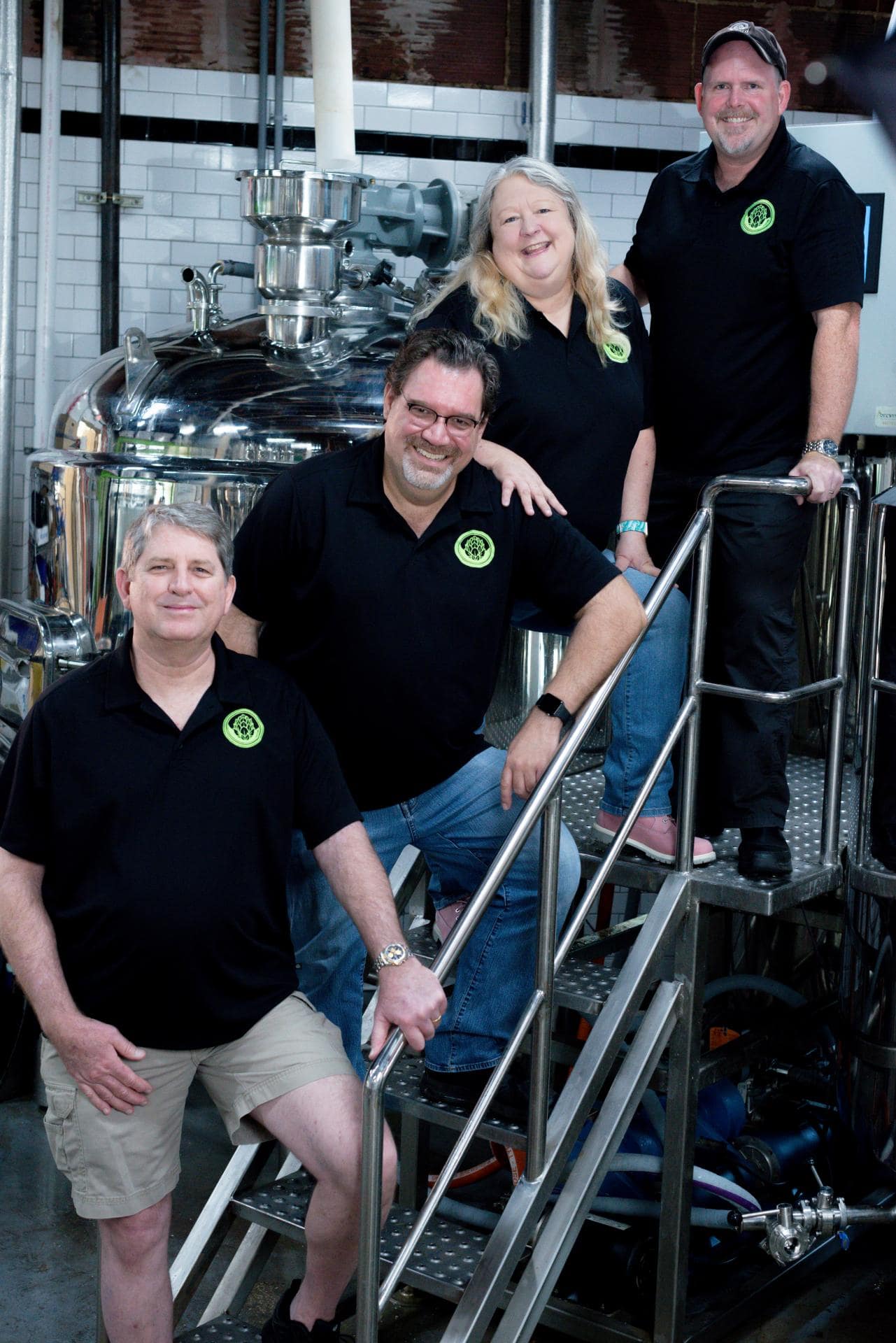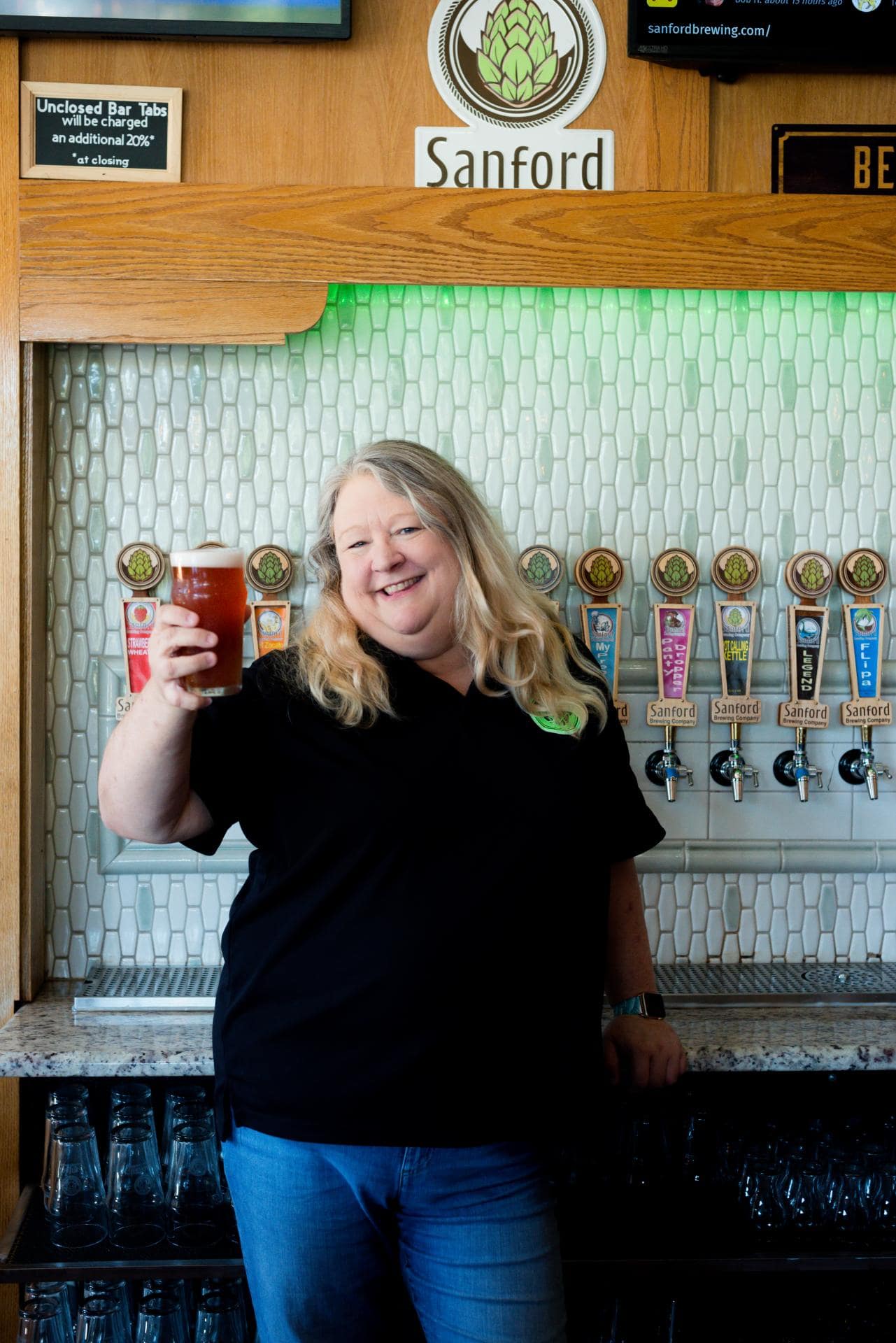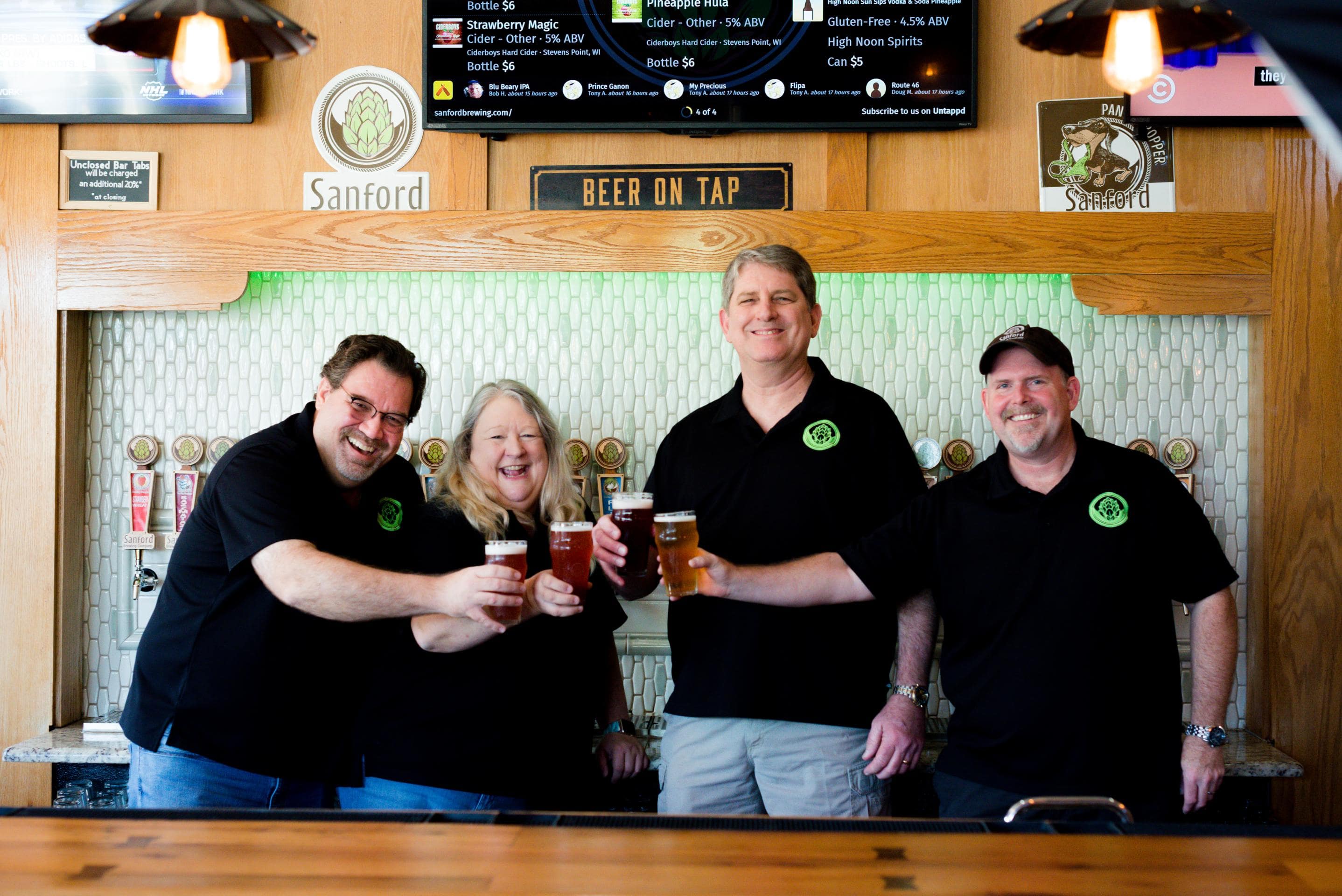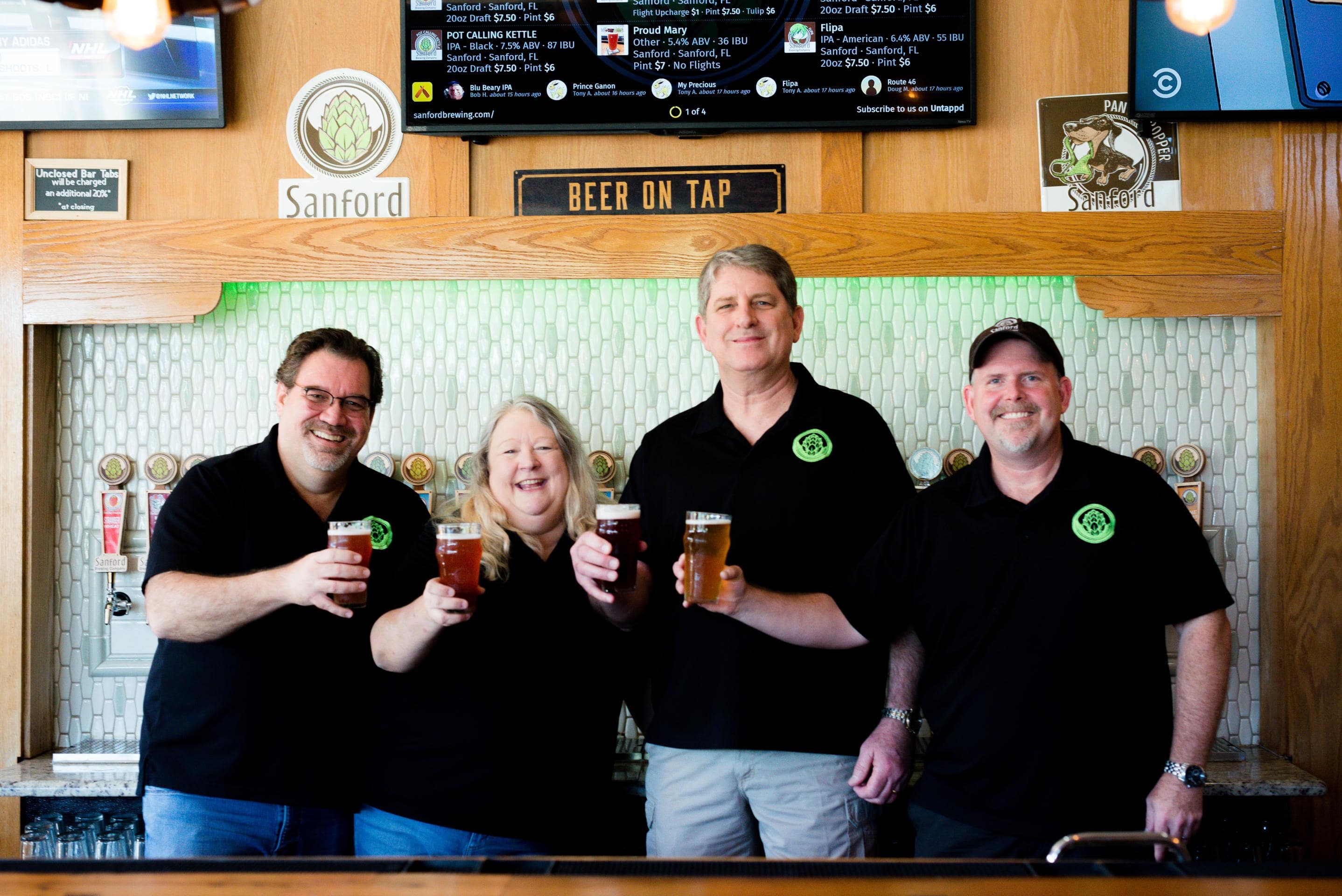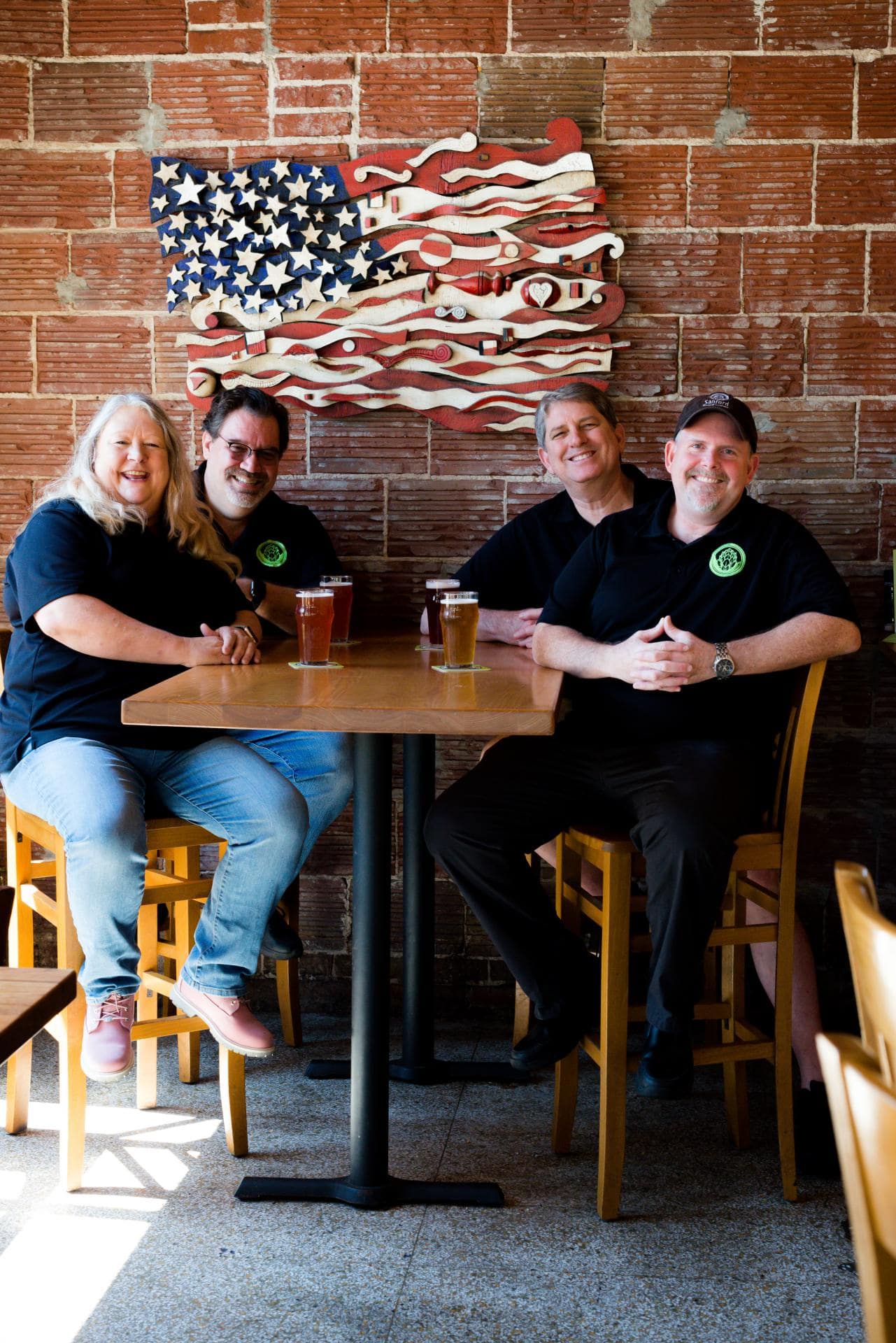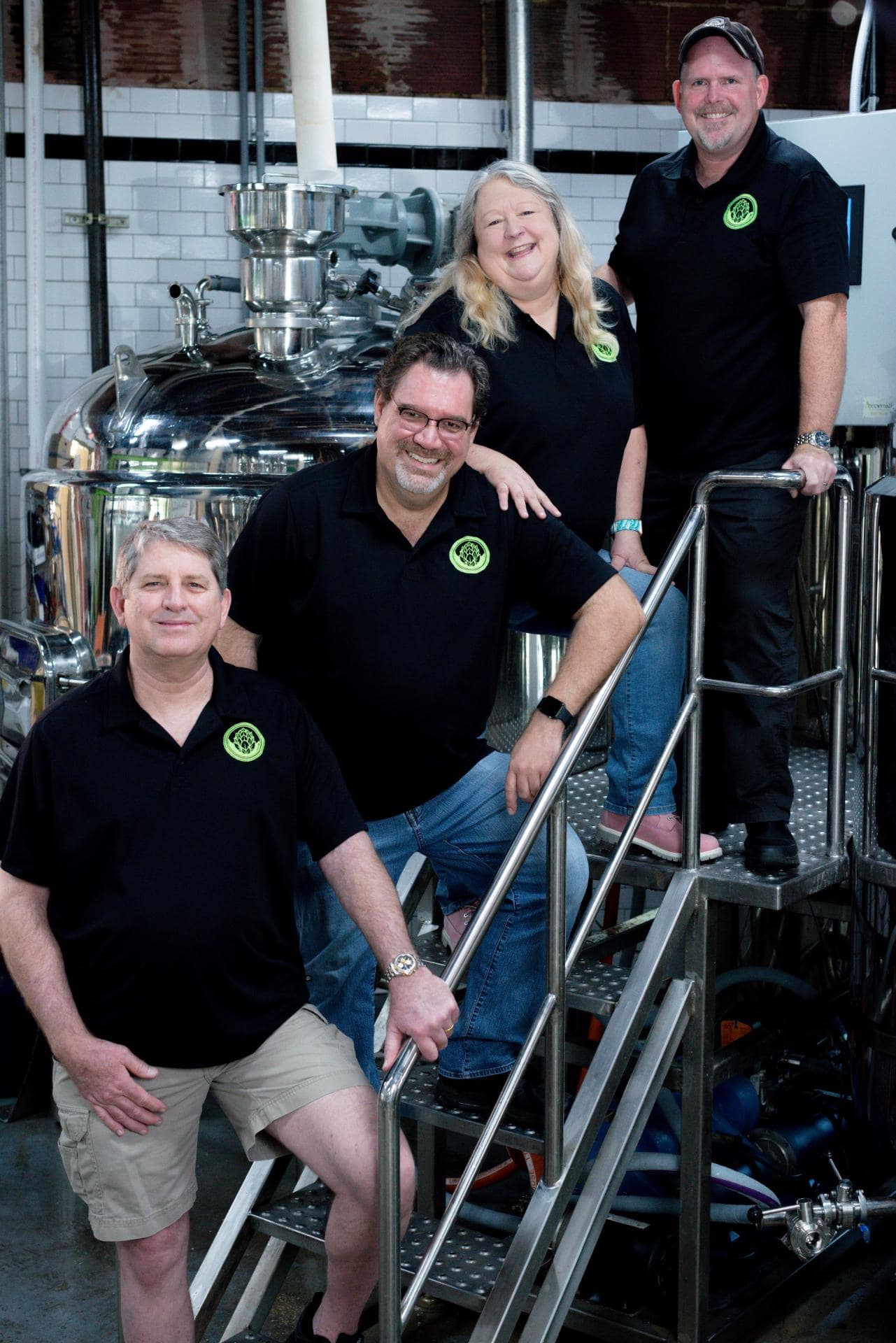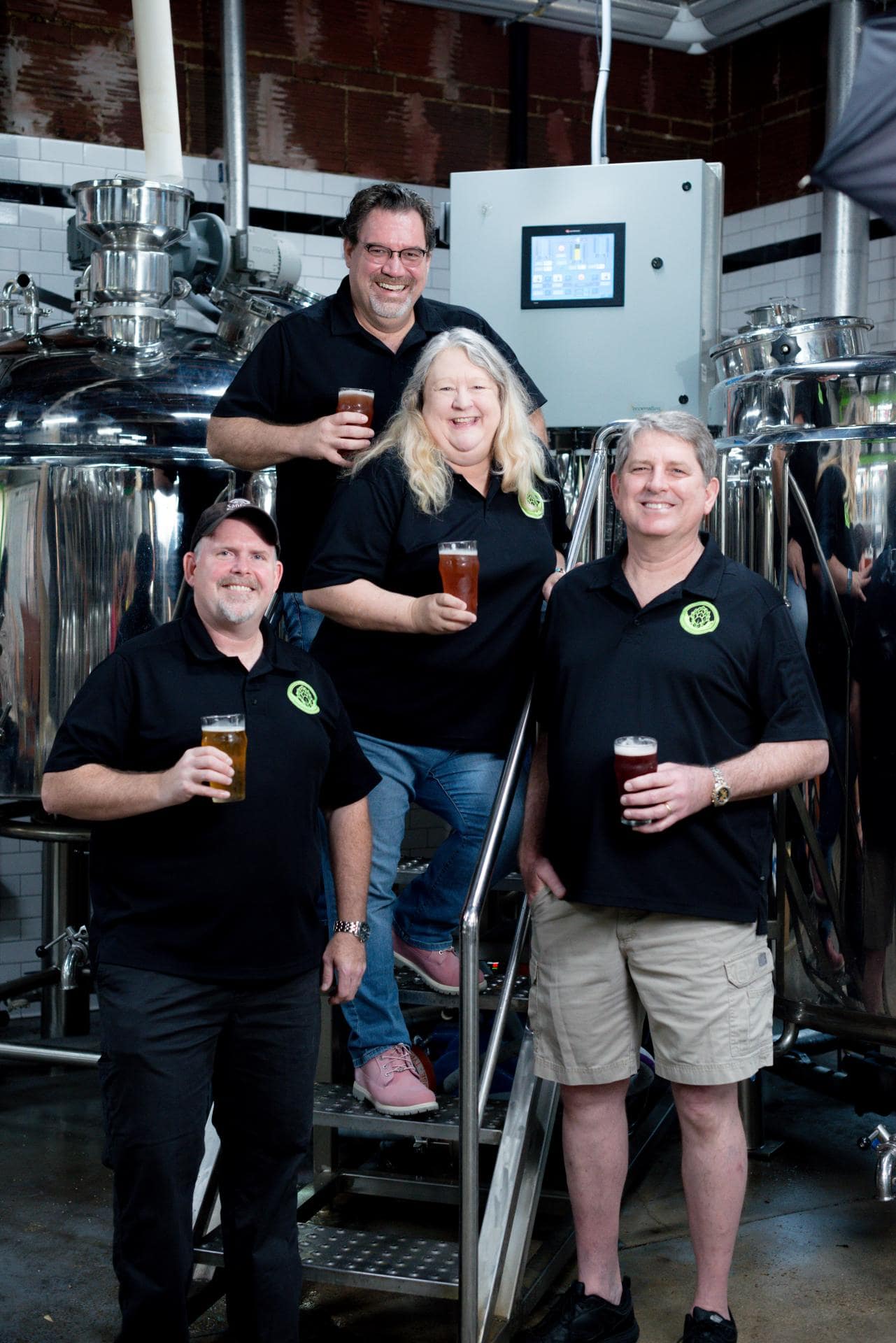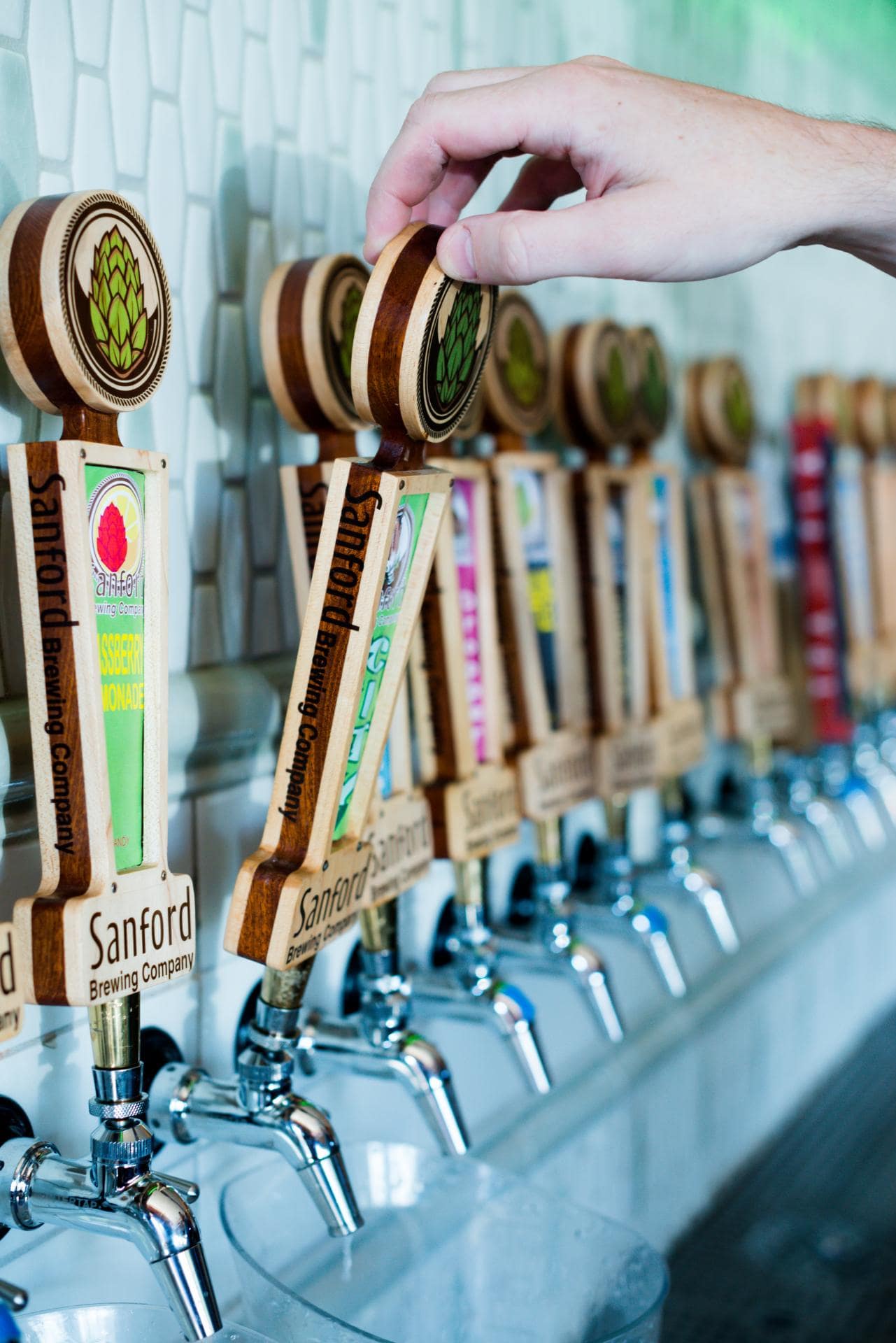 Photo credit : kabiki photography
Click to see behind the scenes