By JENNIFER LUCE
Photo by: Kelly Clore WITH kabiki studios
"I love riding a bike, it gives me emotional and physical freedom. It provides me with a sense of peace and calms me down if I am agitated. It is not a hobby for me, nor a way to exercise, it is the best therapy!" — Scott Boutin
In both our personal and professional lives, we are constantly faced with great adversity, most of which we have no control over. What we can control is how we respond, how we adapt and how we take action to prevail. Randy Pausch says it best, "it's not about the cards you're dealt, but how you play the hand." I was honored to interview one of our very own Sanfordites, Scott Boutin, and this experience brought me to tears as I remembered the emotional pain I endured from my own struggles over the years. We all are confronted with challenges and sadly, some experience significant defeat repeatedly throughout life. It is difficult to stand back up after being knocked down so many times, but I've learned it's how we react and overcome those challenges that truly help us become a better version of ourselves.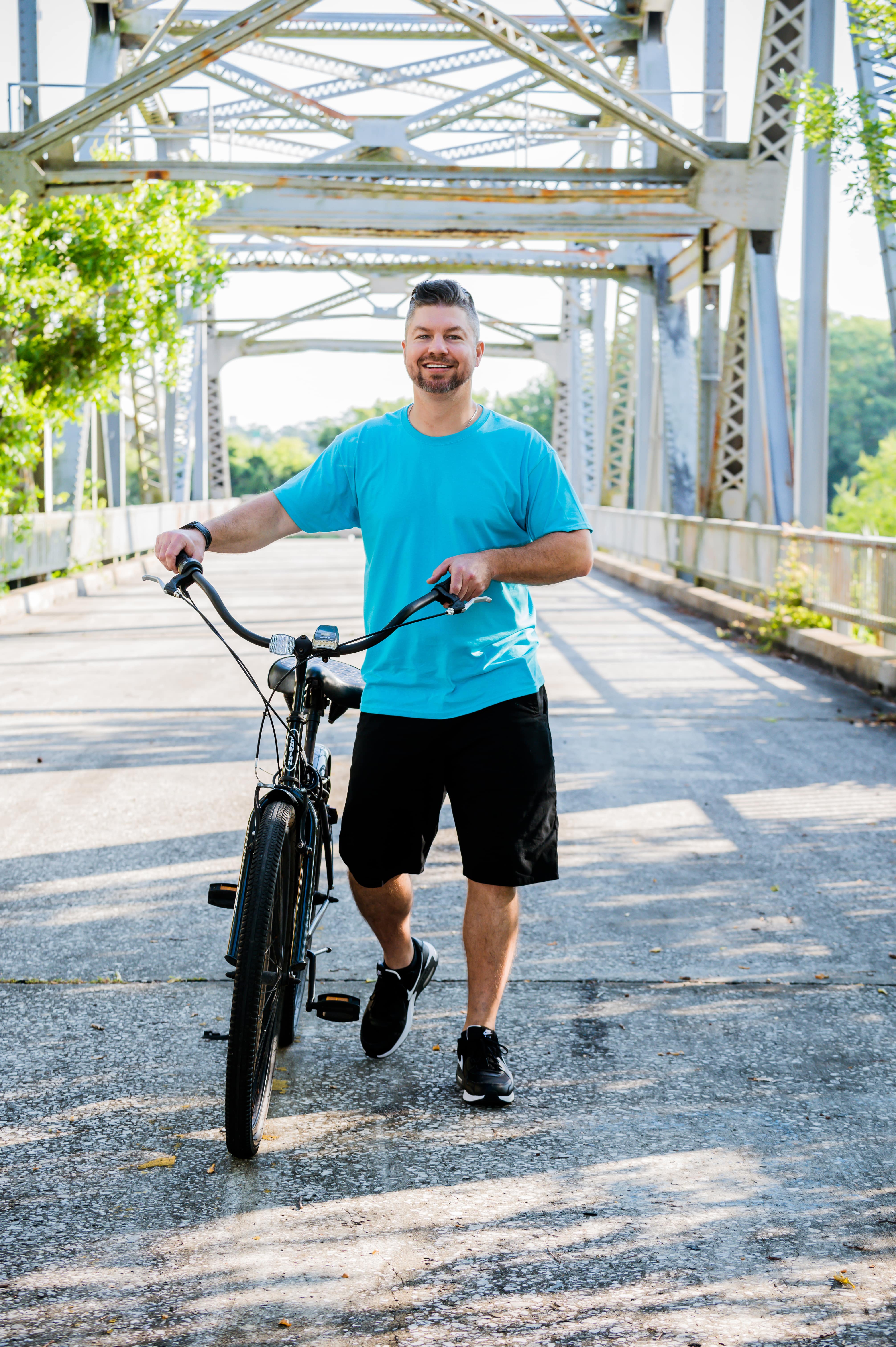 Scott opened his heart to our readers and shares his story as he overcame adversity when all odds were against him from the beginning. Born in Winter Park, he moved to Sanford at a young age. Scott grew up with a family that never said, "I love you." He and his two brothers moved so frequently, he never had a place to call "home." In fact, he was homeless as a child, always changing schools with no true foundation. Scott dropped out of high school in tenth grade to fend for himself. He later obtained his GED from Seminole State College. During his mission to survive, Scott was surrounded with negative influences, looking for love in all the wrong places, the love he lacked so deeply throughout his childhood years. At age 22, Scott was arrested for driving under the influence. Life is full of ups and downs, and as we all know, with the bad comes the good.
Soon after that experience, Scott met the love of his life, Chrissy, who later became his wife. It was at that time when he realized he needed to break the cycle if he ever wanted to pursue his dreams and he now had someone to share them with. When they met, Scott only had a car and two crates to carry his clothing. Regardless of the material things he lacked, Chrissy saw Scott's potential almost immediately and recognized his genuine heart and his passion to help others. Scott disconnected himself from the friends and family who had negatively impacted his life over the years and focused on making a better life for himself and his new wife. Chrissy and Scott bought their first house together in 2000 and by 2005, he had his mortgage broker license. During this same time, he also opened his own lawn business where he taught himself everything to succeed. He decided to strive for better and obtained his insurance license in 2010. Continuing this career for over ten years, he managed his own office and received gold awards for outstanding production levels, including hitting one million in premiums per year. He did this more than three times!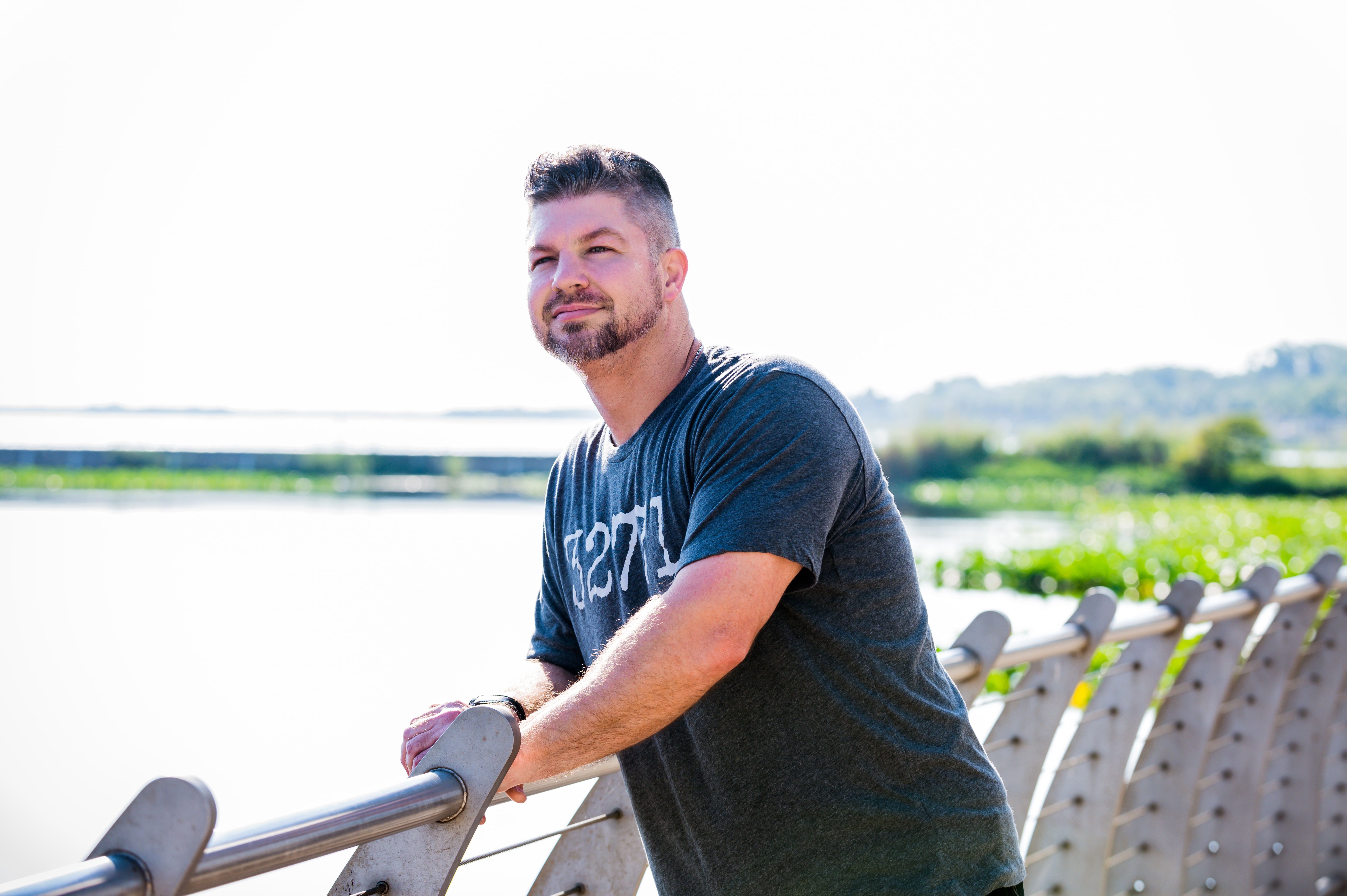 Even during peak moments when his life seemed to be moving in the right direction, Scott was often brought back to his difficult years, and many times, he didn't feel deserving. Chrissy watched him relive the pain of his past and encouraged him to focus on the future. She also witnessed Scott battle Generalized Anxiety Disorder, in which he was diagnosed with in 2011. He later started counseling and discovered this disorder was caused by his traumatic experiences as a child and young adult. He was also diagnosed with sleep apnea and lost a significant amount of weight due to the intensity of his work life, and his anxiety caused him to have a distaste for food in general. Over time, he was prescribed many different medications, with trial and error, to see if anything could reduce his anxiety levels. This very experience, another obstacle for him to overcome, led him to conduct his own research on natural supplements that helped with anxiety.
"You don't have to live where you came from and never allow your surroundings to defeat you."— Scott Boutin
Being the self-motivated person he is, Scott took free courses on building his own supplement brand. He developed a true passion wanting to help others conquer the same battles he faced, which led him to establish his own business again. He created a website to offer supplements that help people with anxiety to gain peace and serenity in their lives. The supplements that Scott offers are all natural and even benefit those with sleep deprivation. Because of his own experiences that led to severe anxiety and depression, Scott is now using his story to help others overcome mental health issues. He shares therapeutic ways to reduce anxiety like spending time outdoors visiting the beach. Scott's eyes lit up as he described his love for riding his bike. "I love riding a bike, it gives me emotional and physical freedom. It provides me with a sense of peace and calms me down if I am agitated. It is not a hobby for me, nor a way to exercise, it is the best therapy!" He and Chrissy also spend much of their time in the butterfly and bee garden they built at their home, which greatly reduces his anxiety levels. They continue to strive for improvement and live by the motto—enjoy life today because yesterday is gone, and tomorrow is never promised. Scott's goal is to be the one person that advocates for change in someone's life. He constantly reminds people that "you don't have to live where you came from and never allow your surroundings to defeat you." He knows all too well that no matter what obstacles you are faced with, it's never too late to break the cycle.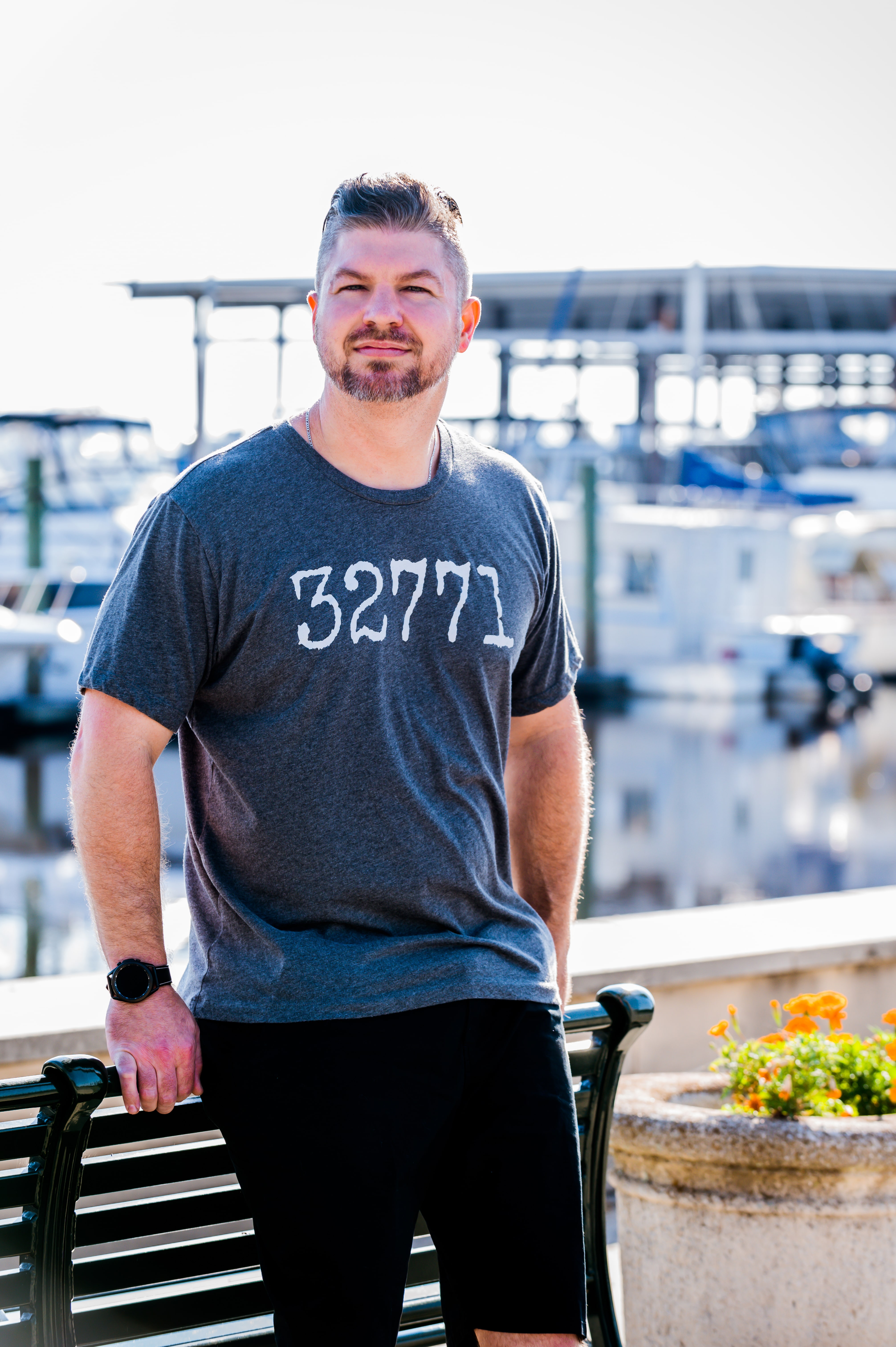 Some choose to never break the cycle and instead let it define them. Others use the challenges they have faced as steppingstones to achieve success and pursue their dreams! Looking back at my own story and journey, there were many times I wished my hand would've been dealt a little differently, but I've used those experiences to not only become who I am, but more importantly to never become the type of person I didn't want to be. If you change your thoughts, you can change your world.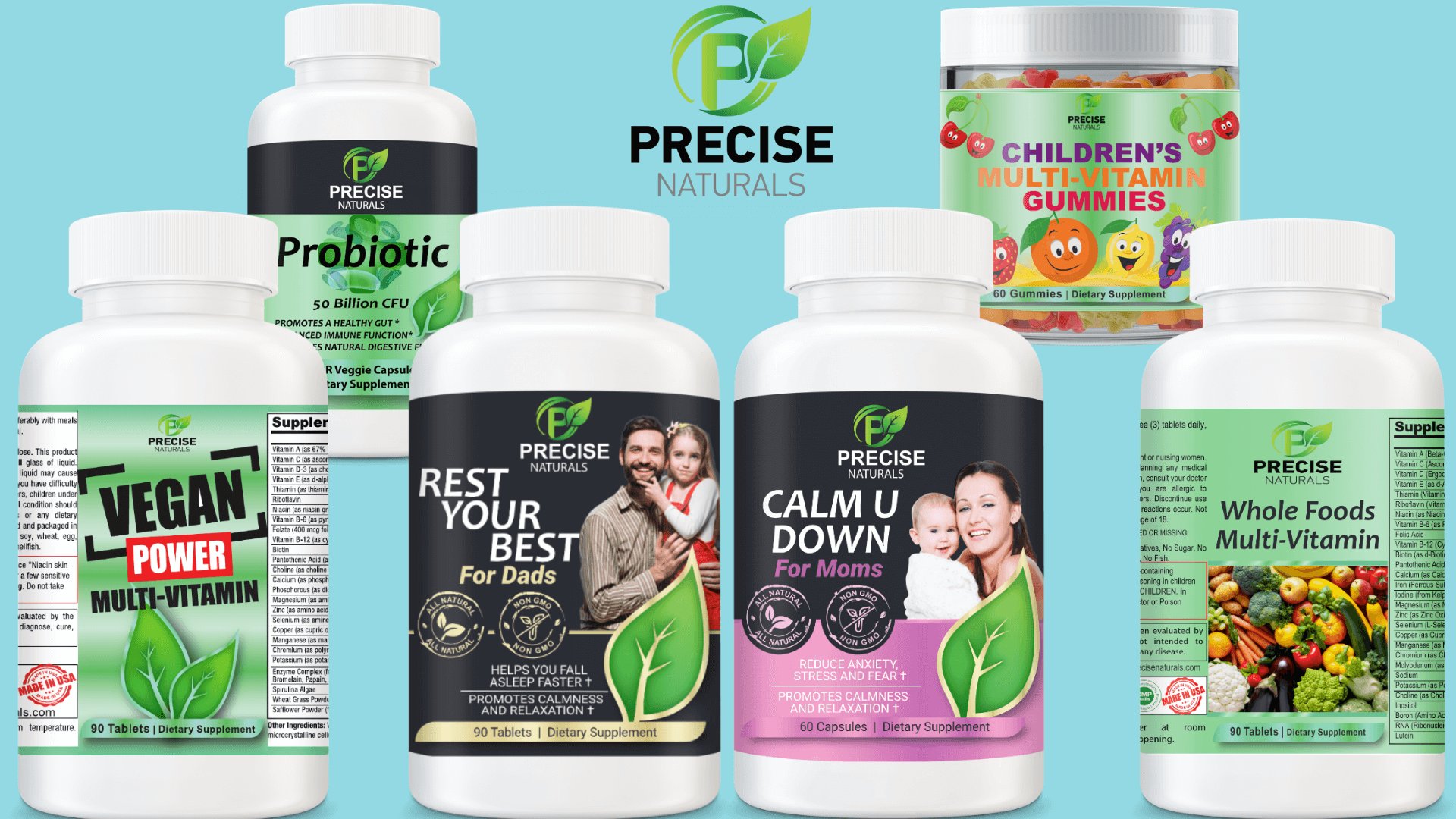 Scott's all natural supplements, Precise Naturals
If you want to know more about Scott and his natural products company, contact him through his website: www.precisenaturals.com