Outside of Sanford: World Famous Chef Brings a Touch of England to Central Florida
By Daniella Hume
Photo By: Daniella Hume, Mastropieces Photography
Central Florida is the home to a new restaurant from one of the world's most famous chefs.Gordon Ramsay Fish and Chips opened Monday, fittingly on International Drive, south of Orlando.The Hell's Kitchen and Master Chef star brought the classic British dish from across the pond to the family-friendly destination, visited pre-COVID by 76 million people annually.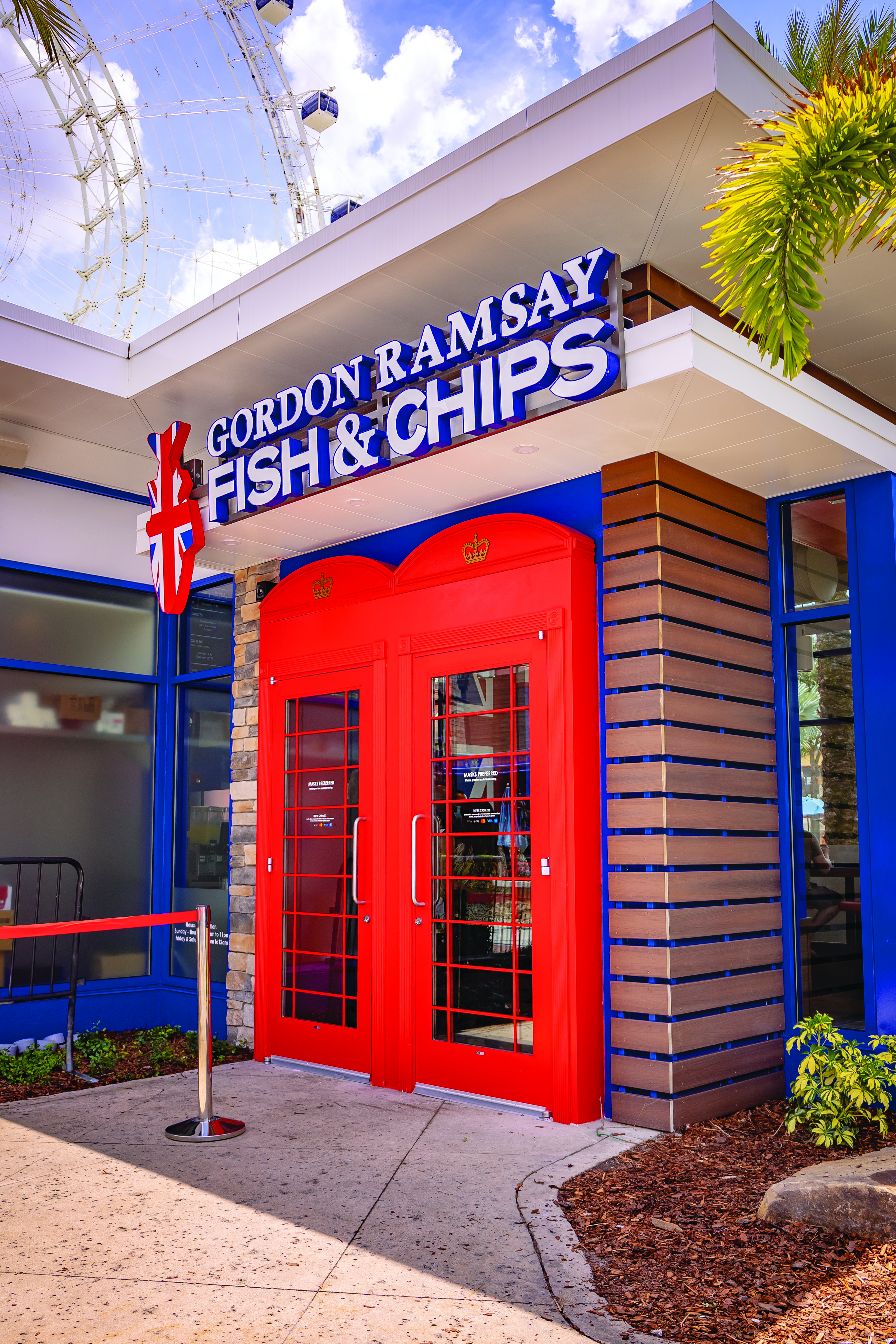 "He had spent some time in Orlando, I think he got nostalgic about when his kids were little and they'd get to go do fun things like go to a park-like this magnificent ICON Park here," said Chef Christina Wilson, former Hell's Kitchen winner and Vice President of Culinary for Gordon Ramsay North America.
Chef Christina shared that Ramsay, who was unable to attend the grand opening of the restaurant because of the pandemic, had a hand in everything, from its Union Jack-themed interior, to the flavorful menu.
"He had a lot to say about the batter, about the chips, knowing that we had to translate a very iconic and staple British dish to fit the American palate," said Wilson.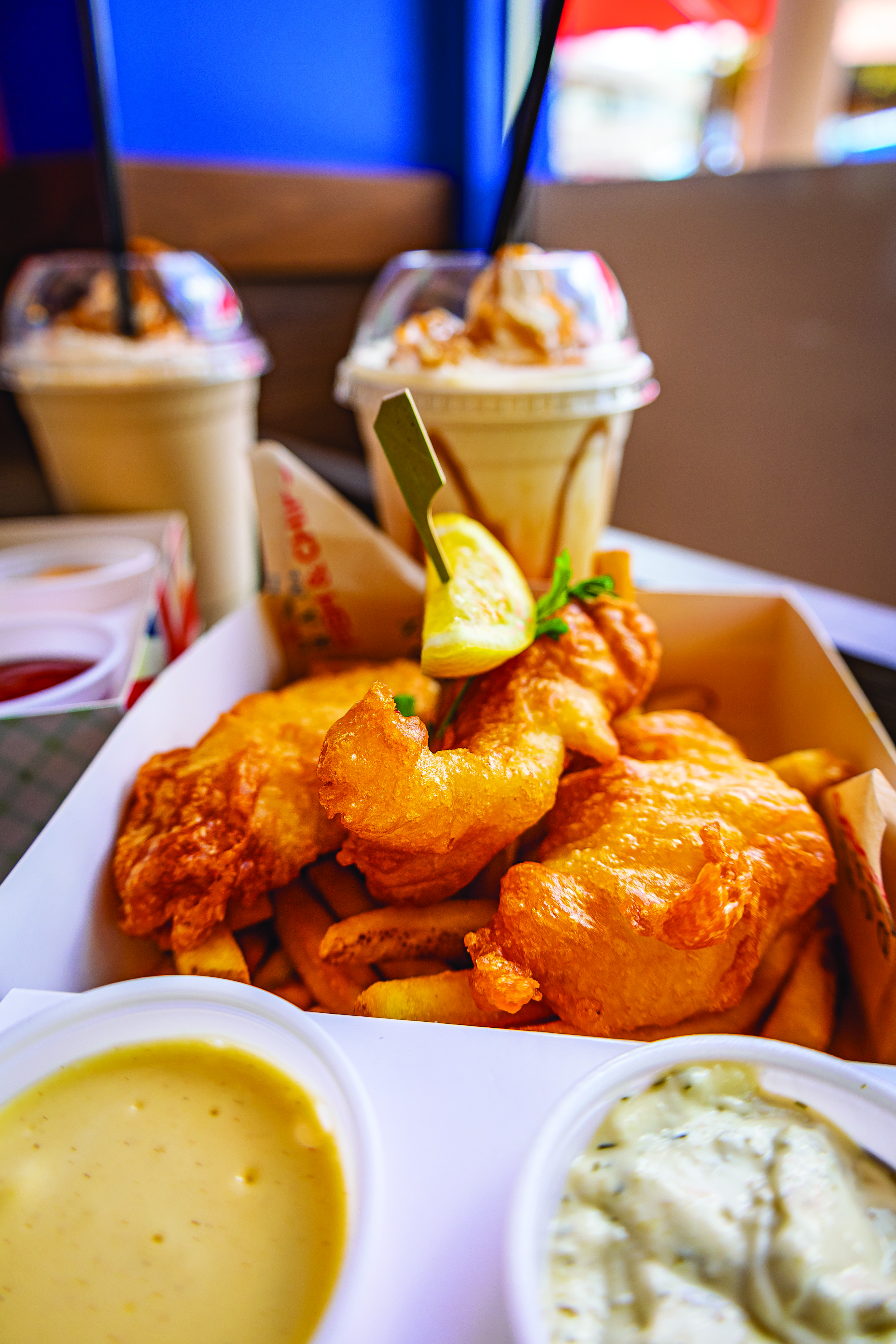 Besides the fish and chips, guests can dine on shrimp, lobster, chicken, and a "fishwish." Ramsay took a particular interest in taste-testing the restaurant's two shakes, sticky toffee, and biscoff.Reminiscent to a British pub, diners can also grab a pint or two of beer.But of course, the star is the fried fish and freshly cut fries, which include a variety of delectable sauces and toppings.
"Fish and chips are super nostalgic for Gordon,' said Wilson. "He came up in very, very humble beginnings. (He) didn't have a lot of money, and fish and chips, while it's street food, it's pedestrian food. It's not overly expensive, it's one of their treat meals."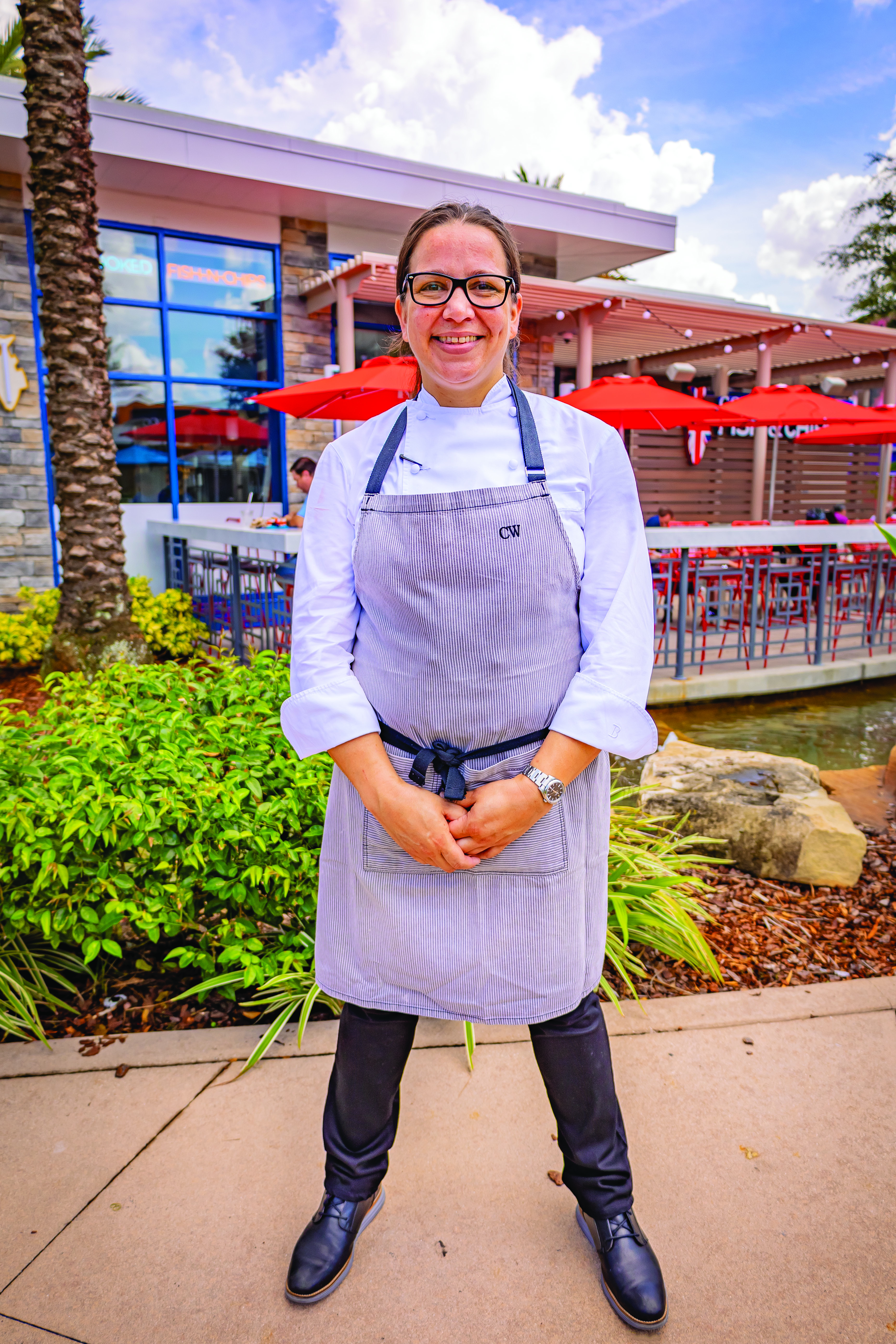 Ramsay recently announced his company is opening another restaurant in Florida. Lucky Cat, inspired by various regions of Asia, is expected to open next year in the Miami area.The two new restaurants open the possibility of more Ramsay-inspired locations opening in Florida.
"Gordon loves Florida in general," said Wilson. "I think you can expect a few more things in the sunshine state."