Sanford, Florida has something for everyone with an especially diverse and fun nightlife, from line dancing to biker bars. Here are just a few of the many offerings in this vibrant Central Florida town.
1ST STREET LOUNGE PUB & LOUNGE This is the place where friends come after a hard day at work and relax with a game of poker and enjoy happy hour in a mellow, laid back environment with trendy techno and deep house music.
THE ALLEY JAZZ & BLUES, EVENTS, DINING Anyone for Blues jams? The Alley is the place to be, with bands every Friday night, an All-Star Jam on Thursdays, and locally great talent including Selwyn Birchwood and Mud Rooster. Conveniently located in downtown Sanford, The Alley is the place to listen to the Blues and best of all, they now have a BBQ restaurant called Fuel! This dining experience must be enjoyed at least once.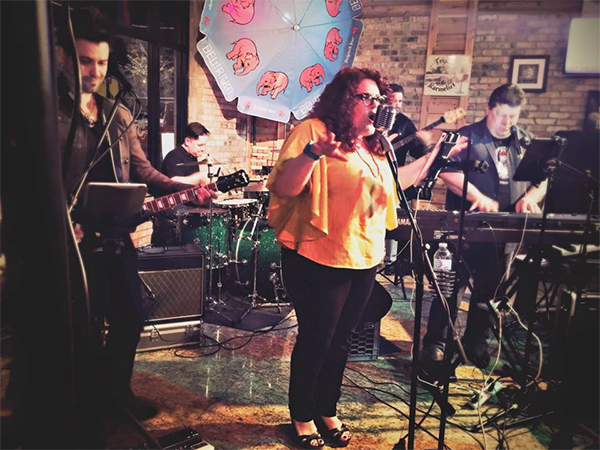 THE BARN DANCE CLUB This Country Western establishment is one of the best in Florida for Country music and country-style dancing. If you like line dancing and great company, this is the place to be. There are special nights such as Bikes Night and of course Ladies Night. The Barn even offers dance lessons. And, if you're a celebrity watcher, Blake Shelton has played at The Barn.
BUSTER'S BISTRO BELGIAN PUB Buster's is the place to be for Belgian Beer and Frites – a treat that originated in Belgium, made from russet potatoes that are double fried. This extraordinary pub also hosts dinners paired with beer and donates the proceeds to charity. Furthermore you will find some of the best entertainment in town on Friday nights, including their popular in-house band "Delirium." Buster's Bistro also hosts the Monthly Petanque Tournament every third Sunday of the month. Don't miss it! Buster's Bistro is home to Wild Tangy Funky. You must try their sour beers and enjoy the fenced in beer garden!
CELERY CITY CRAFT WINE, JAZZ & BLUES Celery City hosts events almost every day of the week, delivers soup and sandwiches to your table, and sells the tastiest craft beer and wine in Central Florida. Participate in one of their shuffleboard tournaments or simply enjoy drinks on the beautiful wooden deck in the back. At Celery City you will feel right at home!
CHEERS SANFORD SPORTS BAR & GRILL This sports bar offers great drink specials and a laid back atmosphere with weekly live music!
ELLEN'S WINE ROOM WINE, JAZZ & BLUES A cozy little wine bar, Ellen's Wine Room serves fantastic wines for any taste and tops it off with mellow Jazz and Blues music. Sit at the bar or on the patio at this casual place and enjoy the atmosphere with the owner, Ellen, who loves to regale visitors with her travel stories, along with a glass of fine wine or exceptional beer, imported from around the world. Ellen's Wine Room also hosts weekly wine pairing dinners.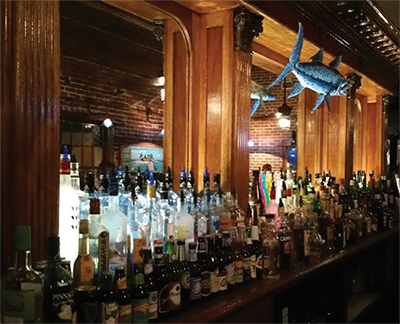 THE IMPERIAL AT WASHBURN IMPORTS WINE & COCKTAIL BAR An elegant wine bar featuring oak-aged beer, red and white wine, and the best craft cocktails around. This bar, full of character, is paired with an importing company, hence the name The Imperial (the bar) at Washburn Imports (the store). Stop by to check out some exotic items.
LITTLE FISH, HUGE POND BAR, MUSIC VENUE For a truly unique experience, try this quirky Irish American urban pub in the heart of Sanford. They are dedicated to new talent, whether it's musicians, writers, artists, or actors. This awesome little bar has nights dedicated to comedy, pop/rock, local talent, and a variety of cultural cuisines. This experience is one of a kind.
OTTERS ON THE RIVER BAR What makes Otters on the River so unique is its patio: enjoy a pool to cool off on warm summer nights. The inside of this bar located at the Port of Sanford was recently renovated and they offer a full bar with interesting drinks. To make you laugh out loud, Otters also hosts Bonkerz Comedy Club on weekends!
PURPLE GRAPE WINE BAR As they approach their two-year anniversary, The Purple Grape is carving a reputation in downtown Sanford as a place to sit back, relax, and enjoy a great glass of wine while listening to smooth and mellow jazz tunes.
ROCKIN' RHONDAS KARAOKE As they say at Rockin' Rhonda's, "It's all about the Music." This great Sanford bar offers specialty nights for every holiday of the year and virtually every weekend night. Karaoke is often an option for you to experience!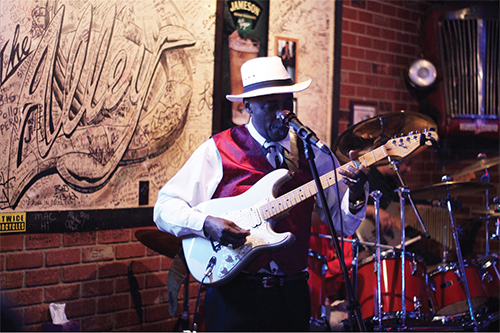 WEST END TRADING COMPANY BAR, MUSIC VENUE With events like "Well Deserved Wednesdays Trivia" or "Back in the Day Thursdays," this unique bar is bound to please just about everyone. Craft beer is on tap, bottled, canned, and blends perfectly with the finger food menu. The West End is also an amazing concert venue and hosts hundreds of live bands every year.
WET SPOT BAR NIGHTLIFE This is a nice place for hanging out with buddies and enjoying cheap drinks. With pool tables and karaoke, live music and DJs, there's always something happening. Try it out, and take note of the amazing beach and ocean artwork that covers the walls.
WOLFY'S LAKEFRONT BAR AND GRILL BAR, MUSIC As the name says, Wolfy's is on the lakefront, and it's a beautiful venue for happy hour, great music and tasty American food. They claim to have the best view of the sunset in Central Florida, and by all means, they're absolutely right. The sunset from Wolfy's is not to be missed.
WOP'S HOPS BREWERY, BAR Last but not least, everyone should know about Wop's Hops Brewing Company, Sanford's very first brewery. Here you can sample the latest brews while enjoying a simple menu and occasional live music. The fenced in beer garden is especially charming and the perfect spot to bring along your four legged friends!