By Daniella Hume
Photo by Daniella Hume, Mastropieces Photography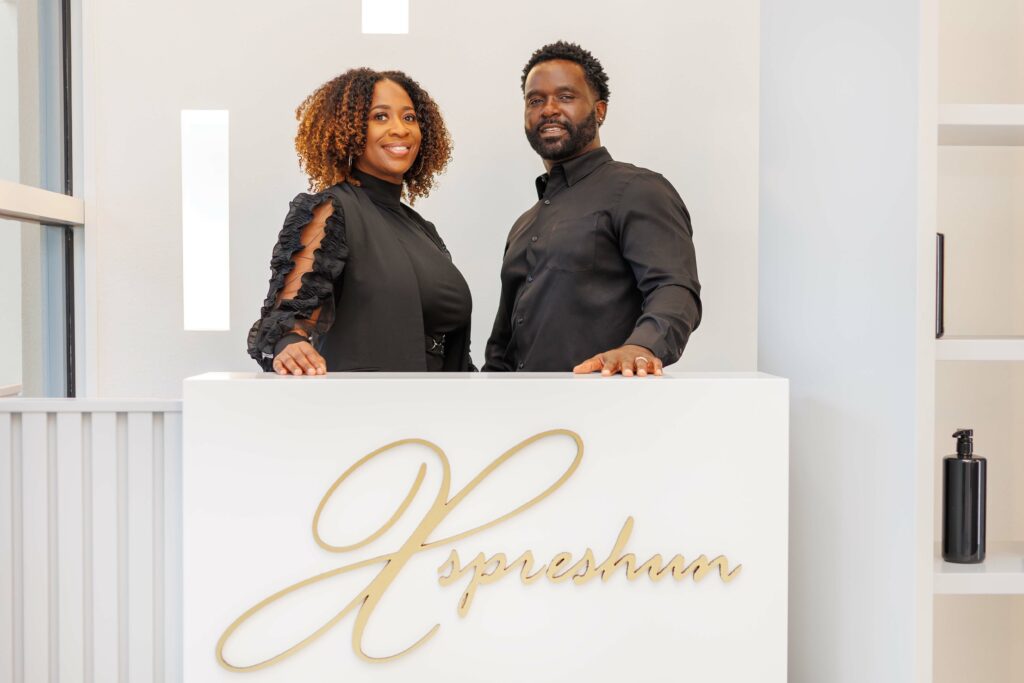 X'spreshun Hair Studio in Sanford gives a new meaning to getting your hair done. From a full-service bar and complimentary refreshments to chocolate-covered strawberries and catered breakfast, this hair salon is taking things to a new level.
Eyvonne Williams and Eric Robinson are the wife-and-husband duo behind this new experience. The slogan for their company, "Never a location, always a destination," makes their hair studio stand out among others in the area.
"Our salon is unlike anything else because of the overall atmosphere and experience. We make you feel like you are part of something great," says Eric. "That is the difference between other salons and us. When you walk through our doors, we will make you feel like you are on vacation somewhere else."
Their studio overlooks beautiful Lake Monroe in downtown Sanford. The couple has been at their current location for about five years, but this summer is when they are rolling out this new experience.
"We are getting high-end patio furniture for you to sit outside and enjoy the views while sipping a drink." Eric says.
Every client gets one complimentary beverage of their choice. Their bar will include everything from wine and mixed drinks to lattes and tea. And when a client is sitting down to get their hair dried, they have a tablet ready and available to use as they please.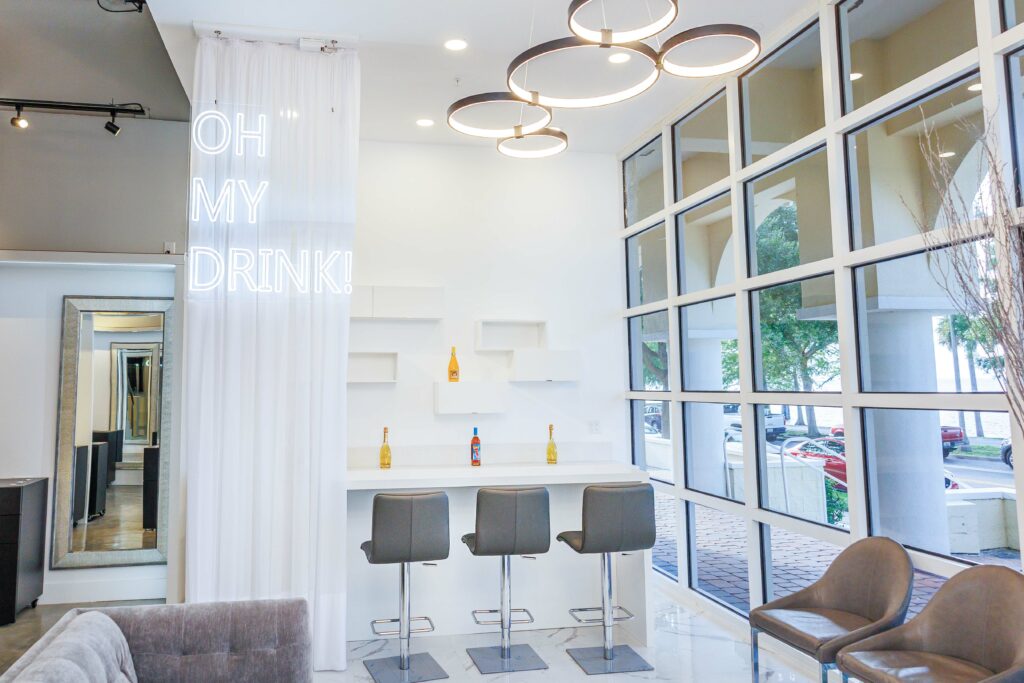 The salon once a month puts on what they call "Slayed Saturdays." The couple hires a private chef to come into their studio and cater a full breakfast free to their clients.
Another event they host is called "Restart Wednesdays." Clients can come in to get a fresh restart to their week with a free mini facial and chocolate-covered strawberries to enjoy.
X'spreshun Hair Studio is an Aveda hair salon. That means they strive to have all their products naturally derived, which helps reduce hair damage, improving your hair's strength and condition.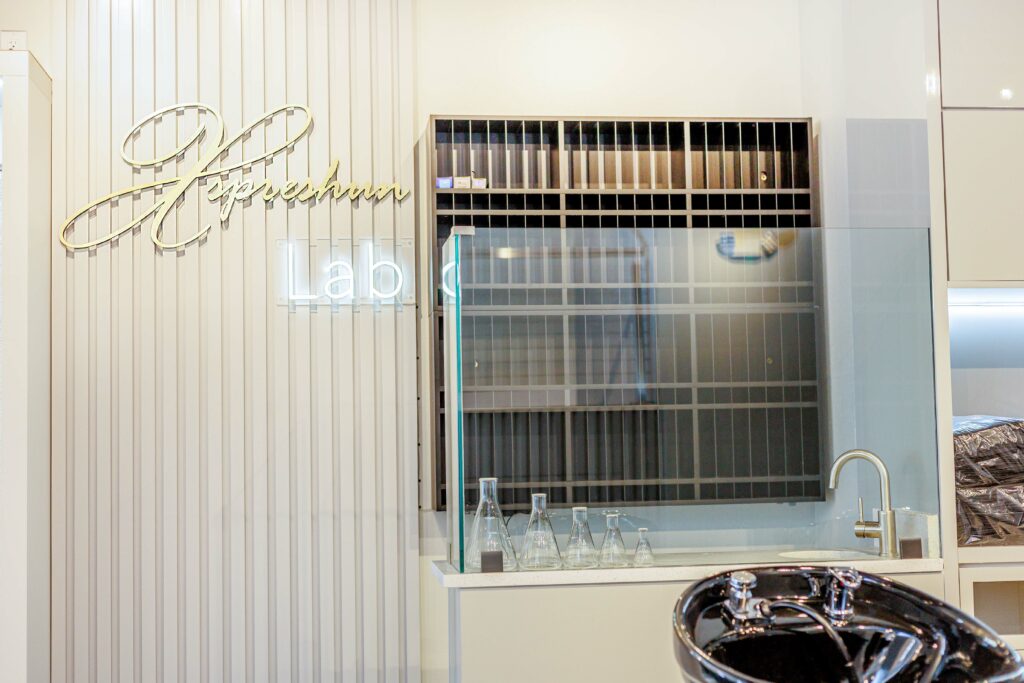 Eyvonne has owned a hair salon in Sanford for 20 years and has been doing hair care for nearly 30 years. "Here at our studio, we are multicultural. We don't care what ethnicity you are or what your hair texture is," she tells us. "That is what makes us different from any Aveda salon. We can cut anyone's hair."
Nowadays, everyone is on their phones in their bubble. But at this salon, they want to change the culture. Eyvonne tells us she wants to get her clients talking. "You never know if the person sitting next to you can help benefit your life somehow," she says. "We are trying to be a family and build something more than just being a hair salon."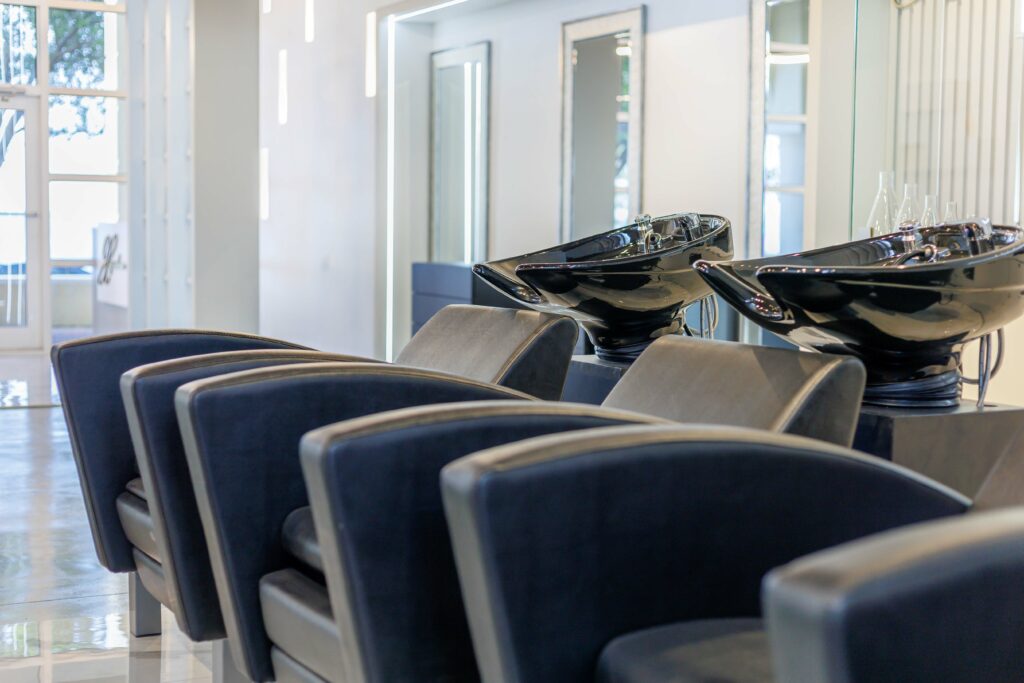 The couple loves to work together. They also own a gym right next door to the salon. Eric says that doing business as husband and wife is great because they bounce ideas off each other.
"We are always challenging each other and coming up with creative ideas," he says. "Working together gives us more time to spend coming up with great things to help give our clients a different experience."
The salon is expected to roll out its new amenities this summer.