By Jerry Sullivan, Recreation Manager
Photo by JP Photography
Sanford residents rejoice in the return to some of their favorite outdoor activities. Sanford boasts many beautiful greenspaces and waterways, making it easy to soak up the sun at a safe distance from others. Bring on the summer fun!
GO BOATING ON LAKE MONROE Sanford's downtown marina offers boaters convenient access to Lake Monroe and the beautiful St. John's River. It is not uncommon to see wildlife along the way. Many come to Sanford by boat to enjoy the sights, sounds and flavors of our town — utilizing the city's free marina day slips located on the east side of Veterans Memorial Park (110 E. Seminole Blvd). If you don't own a boat, there are rental companies with boats and jet skis available. Summers in Sanford and boating go hand in hand.
VISIT A PARK OR WALK ALONG THE RIVERWALK There are many parks within city limits to relax and enjoy nature from a shared bench or picnic blanket. Take advantage of the swinging benches, gazebos, and magnificent views of Lake Monroe on the Sanford Riverwalk. Along the way, you can visit Veterans Memorial Park, Ft. Mellon Park, and the Sanford Museum. Utilize the fitness trail that borders Ft. Mellon Park to bring the kiddos to the Splash Pad to cool off from the summer heat.
PARKS & PLAYGROUNDS All parks and trails are currently open from sunrise to sunset. There are tons of free activities available in the city including all outdoor basketball, tennis, pickleball and shuffleboard courts, along with playgrounds and green spaces now open for full use. And don't miss the fun of beach volleyball at Mike Kirby Park, which is open seven days a week. City rental facilities will open their doors on July 15th, and applications are now being accepted.
BASEBALL What would summer be without baseball? Well we've got baseball coming to Historic Sanford Memorial Stadium with the Florida Collegiate Summer League leading the way with great college baseball right here in Sanford. The league is scheduled to begin play in late June. Check out the schedule at www.FloridaLeague.com. But that's not all, our Babe Ruth youth sports league is picking up the bats and balls on June 29th to finish out the Spring 2020 season at Chase Park. Stop by and check out the excitement taking place six days a week. Tim Raines Sports Park– Corner of Celery Avenue – and Mellonville Avenue.
SWIMMING If you want to cool off this summer, you can visit the Larry A. Dale Aquatic Center for lap swimming, relaxing under our new canopies or just a refreshing dip in the pool. This world class facility is home to champion swimming and water polo teams and is available six days a week for public swimming. Please check our website for current hours. 2703 Ridgewood Avenue.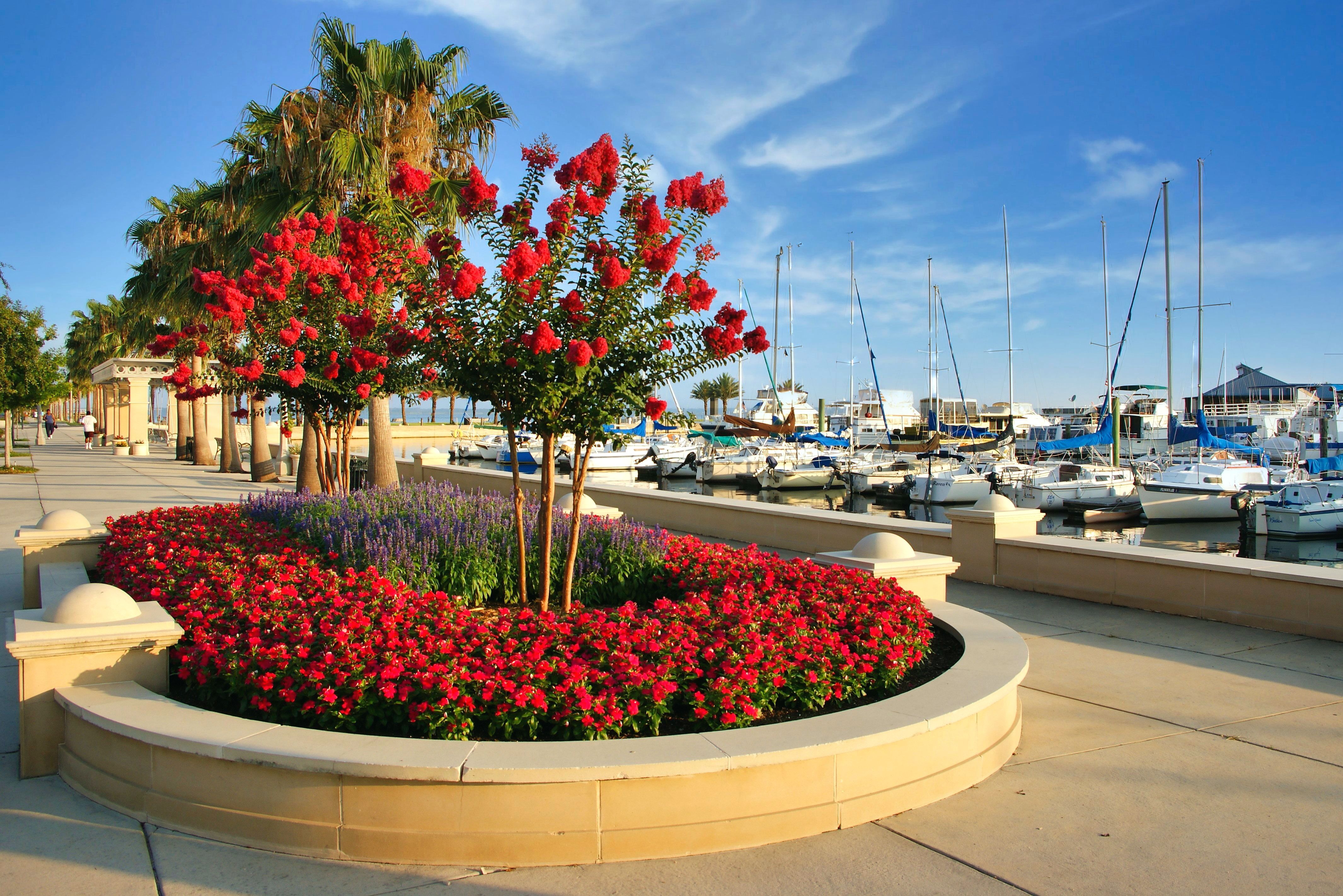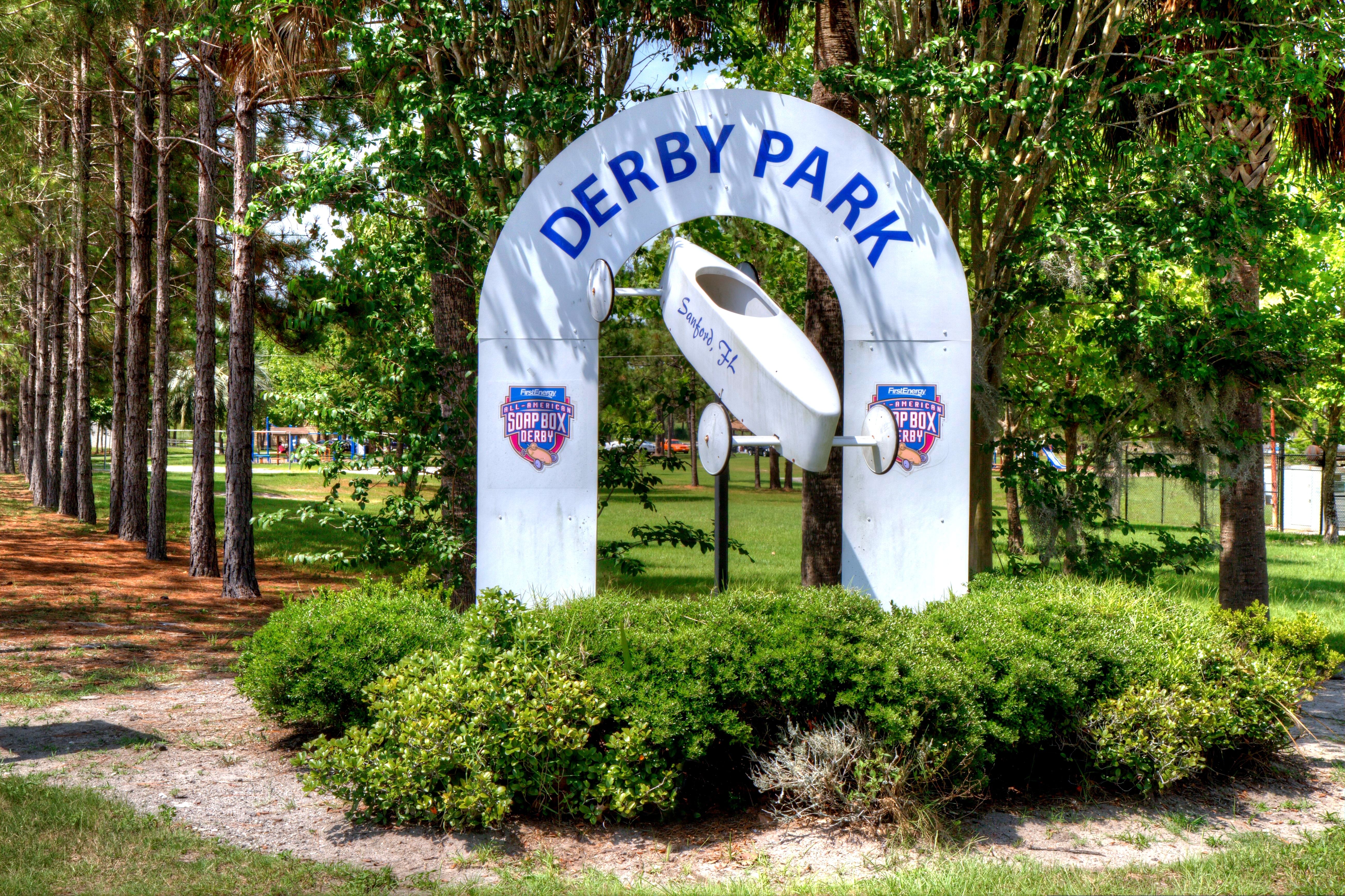 ¡QUÉ ALEGRÍA! YA ES VERANO en Sanford
Por Jerry Sullivan, Gerente de Recreación
Por fin, los residentes de Sanford ya pueden sentirse felices y disfrutar del regreso de algunas de sus actividades preferidas al aire libre. Sanford cuenta con atractivas vías navegables y con espacios verdes, amplios y hermosos, así que usted podrá tomar tranquilamente el sol sabiendo que puede mantener una distancia segura con las demás personas. ¡Comience a disfrutar de la alegría del verano!
PASEOS EN BARCA EN EL LAGO MONROE El puerto deportivo del centro de Sanford ofrece a los navegantes un acceso muy práctico al lago Monroe y al bellísimo St. John's River. No es raro ver vida salvaje a lo largo del camino. Muchos vienen a Sanford en barco para disfrutar de las vistas, los sonidos y los sabores de nuestra ciudad, gracias a los pases de día gratuitos del puerto deportivo de la ciudad ubicados en el lado este del parque Veterans Memorial Park (110 E. Seminole Boulevar). Y no se preocupe si no tiene bote, porque hay empresas que alquilan tanto botes como motos de agua. En verano, Sanford y la navegación van totalmente de la mano.
VISITAS A PARQUES O PASEOS POR EL RIVERWALK Hay muchos parques dentro de los límites de la ciudad donde poder relajarse y disfrutar de la naturaleza, descansando en un banco compartido o con una mantita de picnic. Aproveche los bancos tipo columpio, las glorietas y las magníficas vistas del lago Monroe desde el paseo del río. Por el camino, puede visitar el parque conmemorativo Veteran Memorial Park, el Fort Mellon Park y el Museo de Sanford. Utilice el sendero deportivo que bordea el parque Fort Mellon para llevar a los más pequeños a los juegos de agua, de modo que puedan refrescarse y combatir el calor del verano.
PARQUES Y ÁREAS DE JUEGO Todos los parques y senderos están actualmente abiertos desde el amanecer hasta el atardecer. Ahora mismo hay muchísimas actividades gratuitas por toda la ciudad, incluidas las canchas al aire libre de baloncesto, tenis, pickleball y juego de tejo, además de los parques infantiles y espacios verdes ahora abiertos y completamente disponibles. Y no se pierda la diversión de jugar vóley de play en el Mike Kirby Park, que está abierto los siete días de la semana. Las instalaciones de alquiler de la ciudad abrirán sus puertas el 15 de julio, y ya se están aceptando solicitudes.
BÉISBOL ¿Qué sería del verano sin el béisbol? Bueno, pues tendremos béisbol aquí en Sanford: en el estadio Historic Sanford Memorial Stadium y con la Liga veraniega Florida Collegiate liderando el camino con un excelente béisbol universitario. La Liga está programada para comenzar a jugarse a finales de junio. Consulte el calendario en www.FloridaLeague.com. Y eso no es todo, nuestra liga deportiva juvenil Babe Ruth estará tomando sus bates y pelotas en Chase Park el 29 de junio para terminar la temporada Primavera 2020. Vengan y disfruten de la emoción que durará seis días de la semana.
Parque deportivo Tim Raines, esquina de la avenida Celery y la avenida Mellonville.
NATACIÓN Si quiere refrescarse este verano, puede visitar el Centro Acuático Larry A. Dale para nadar, relajarse bajo nuestros nuevos toldos o simplemente darse un refrescante chapuzón en la piscina. Esta instalación de categoría mundial es el hogar de equipos campeones de natación y waterpolo y está disponible seis días a la semana para que el público pueda ir a nadar. Por favor, consulte nuestro sitio web para confirmar el horario actual. 2703 Avenida Ridgewood
Hay actividades para todos: disfrute de la hermosa ciudad de Sanford, hoy y todos los días.