BY SAMANTHA MONTGOMERY
Photo by: Andrew van Tilborgh @andrewvt @charmingsanford
Meet one of Sanford's newest neighbors, Alexia Emerson, State Farm agent. Alexia knew Sanford would be the perfect location for her new business when she attended a car show at Henry's Depot during the height of the pandemic. Despite the situation that was going on in the world, Alexia saw that 1st Street was alive with people shopping, vendors selling and an overall energy that made her feel at home. She related to the city's resilience and perseverance—no matter what, Alexia finds a way.
Alexia and her husband Shawn have two children, Isabella who is 15, Liam who is 9, and Glacier, who is a two-year-old Siberian Husky fur baby. Shawn is a surgical tech in neurosurgery with AdventHealth. He is also a published artist and illustrator. Alexia and her family have been enjoying life in Seminole County for over 15 years and especially like trying new things, which Sanford always has to offer.
Raised by her single father Ferman Lopez II with the help of her paternal grandparents, Ferman and Susie Lopez, who are of Afro-Cuban descent, Alexia has felt like her path was a clear one to becoming a State Farm agent, because she knew she wanted to help people. The Lopez family live by a simple mantra instilled by her grandmother: Our service to others is our prosperity in this life. With that message in her heart, Alexia's career took all the right turns to lead her to where she is today, and she couldn't be happier.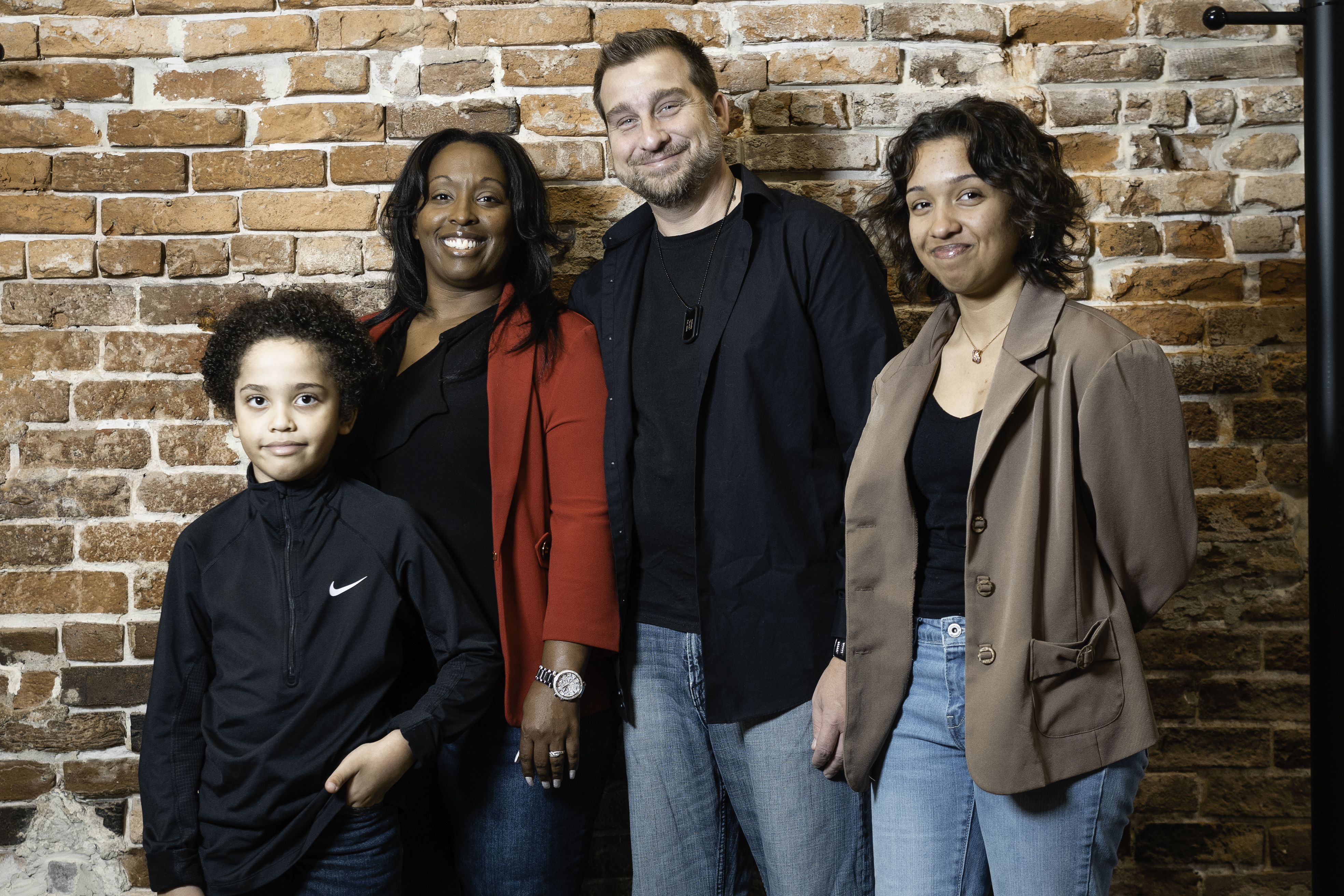 While attending UCF, Alexia took on an internship as a private investigator at J. Mike Kelley Investigations. This was a family-owned business, and they welcomed her with open arms. The owner Mike was a retired homicide detective for the Orlando Police Department and quickly became her mentor. Alexia refers to this decade-long career as her dream job. Shewas able to travel and help people. Of that job, she says, "Nobody calls an investigator on a good day." Since the agency specialized in criminal defense and divorce, they dealt with many domestic cases involving children. Having been raised by a single father, she felt extremely sympathetic toward fathers. Sometimes a father would be overlooked as a primary caregiver for his child because outdated laws were reluctant to pull a child from his or her mother. She says, "People do make mistakes, but deserve the same level playing field to tell their stories." She learned some very valuable lessons working at the agency: "Investigators are fact gatherers; they don't change the facts."
The reason she was so drawn to becoming a State Farm agent is because, "State Farm agents and team members are 'relationship people.' You get deeply involved with people and their day-to-day lives and circumstances." Her goal is to get to know people on a personal level, so that she can serve them. No matter what the stages of life: getting married, buying a first home, planning for your kids' college education or your retirement, Alexia is there to help people plan for the future, protect themselves and recover from the unexpected. "Life is full of teachable moments. It is my goal to educate my customers before something terrible happens. Not all lessons need to be learned the hard way."
"Our service to others is our prosperity in this life." —Susie Lopez, Alexia's grandmother
The opening of her new business was a bittersweet moment because, just days after her opening, she lost her father and greatest fan. However, she says, "Everything that I have done has been to make my father and grandparents proud. I want them to know that their sacrifice and investment in my life and education meant something. I want to share this agency experience with my family because my success is also their success. I want my children to remember how hard I worked to achieve my goals. No matter how many times I was knocked down, I got up again. On the day of her father's passing, she dried her tears and attended the Sanford Food Truck Fiesta. Her father would have wanted her to honor the commitment she made to the Sanford community. Every setback was a teachable moment. Those lessons have made me the woman that I am today."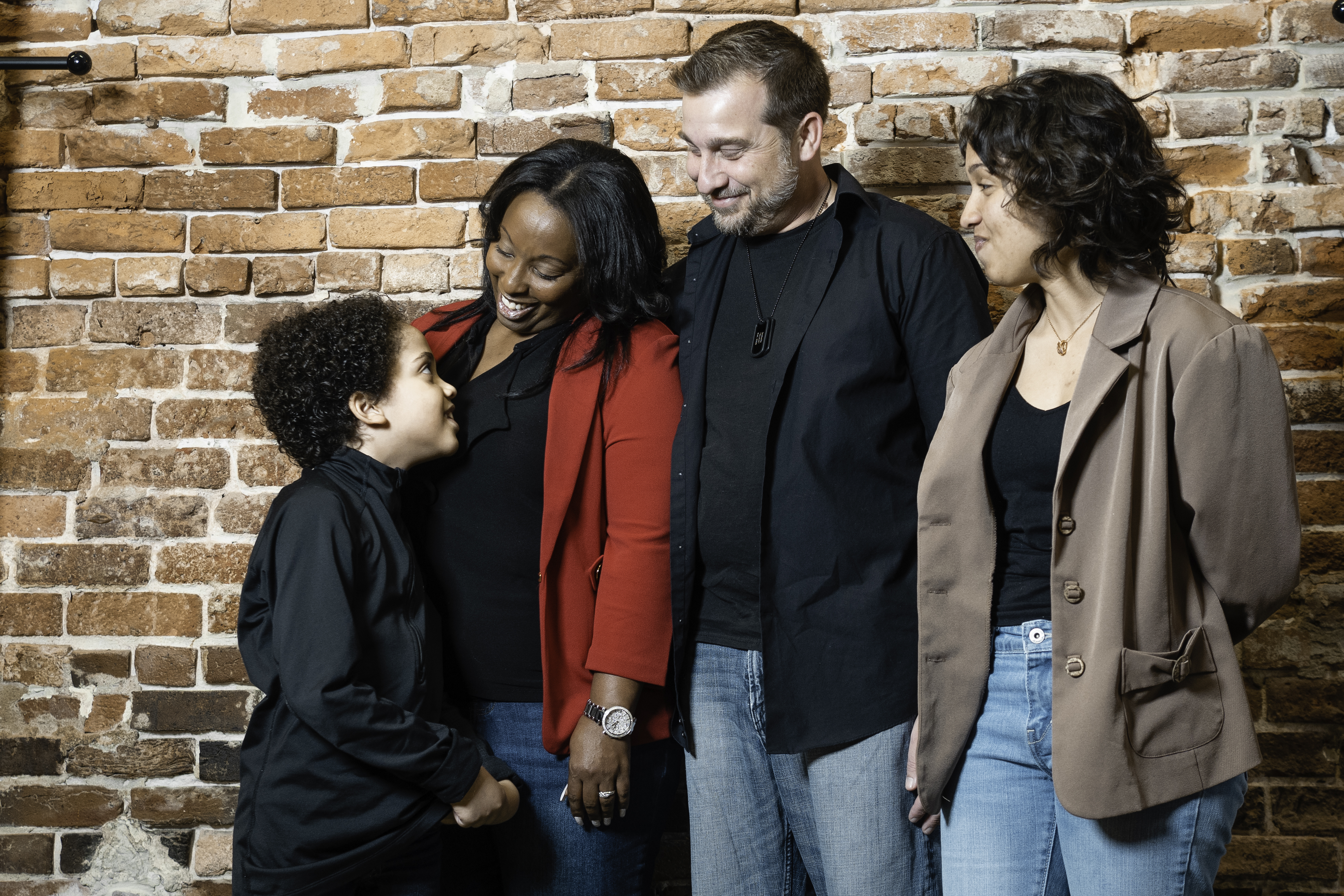 Alexia takes tremendous pride in her family's perseverance. She says, "My great-great grand parents moved to Ybor City from Cuba, where they worked in cigar factories and restaurants and cleaned houses. My grandmother has an amazing green thumb. She grew her own fruits and vegetables and peppers as a young girl to put food on the table. My grandmother was not only a talented gardener and seamstress, but she was the valedictorian and prom queen of her high school class. She married my grandfather and was a stay-homemom until her thirties, when she started her civil service career." Her family has a long, proud lineage of public servants serving the residents of Hillsborough County in multiple capacities: law enforcement, corrections, environmental and civil service.
Alexia also likes to be a part of the Historic Downtown Sanford business community by opening her doors to local writers and photographers in need of a space to host a book signing or conduct a photo shoot. She says, "In August, we hosted a book signing for local Seminole County teacher Brenda Richardson McGee, who recently wrote book two of her three-part series Harlot's Heart."
Alexia and her family love participating in community events like Food Truck Fiesta and Alive After 5. If a fellow business owner needs a sponsor or donation, Alexia doesn't hesitate to help. She is living the State Farm logo and honoring her family legacy with hard work and service to others.
Make sure to stop by and say hello to your new neighbor and State Farm agent Alexia Emerson. Her office is located at 109 W 1st Street and her business hours are Monday – Friday 9am – 7pm and Saturday 10am – 3pm. For more information about State Farm products and services, visit www.alexiaprotectsfl.com