By Samantha Montgomery
It's a good time to live, work and play in Florida, and The City of Sanford is ready to accommodate those seeking an active lifestyle filled with opportunities and exciting things to see and do.
Laden with charming shops, unique dining establishments and plenty of history, the city makes sure that everyone can get to all the fun easily and safely, all the while keeping the area clean and beautiful.
However, there is one component to the Sanford Story many residents may not think about. Sanford strives to become a major employment center in the region. Many Florida towns concentrate on the quality of life for residents, as does Sanford. But our local businesses are also stakeholders in the community. Businesses help balance the City's tax base and provide employment opportunities to our residents. Having a diverse and balanced business sector is also good news for Sanford residents because it provides more choices. For instance, having more food and beverage establishments means more opportunity to experience unique and delicious food.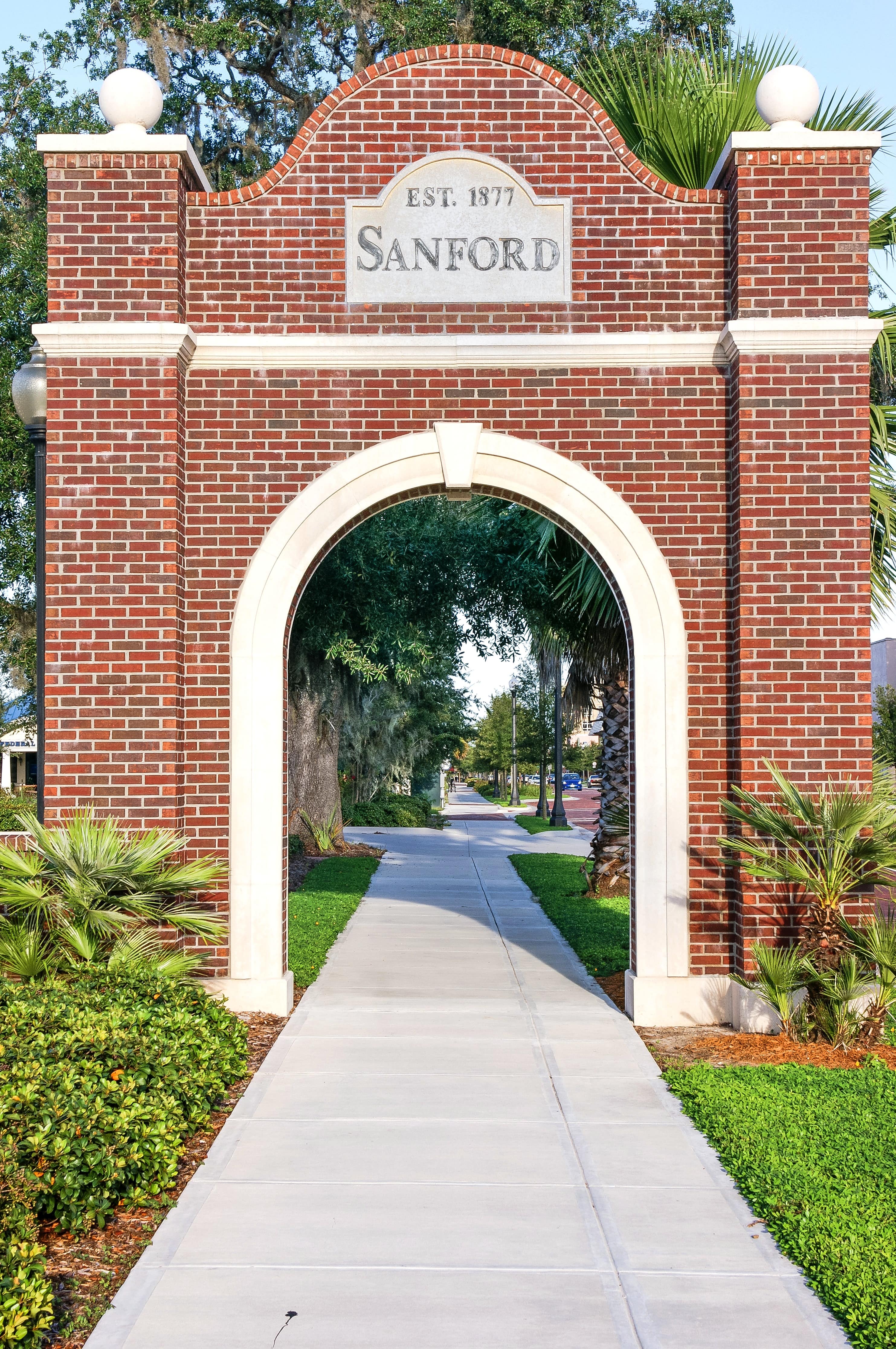 Therefore, Sanford employs two economic developers. Economic development is all about helping our business sector, and the City is dedicated to the success of your business! Whether your business is a start-up or a Fortune 500 Company, the economic development team will strive to make Sanford a premier location for your enterprise. "Our gateway location within the Orlando Metropolitan Area means you will have access to talent, transportation options and unrivaled community assets," said Tom Tomerlin, Economic Development Director.
"Sanford is widely regarded for its quality of life, and we will work to make Sanford your favorite place to do business," added Pamela Lynch, Project Lead for Economic Development.
So, remember – Sanford takes economic development seriously, and Sanford tries to deliver those services with a pro-business attitude. Whether your business needs permitting and development services, or if you are planning a company outing at one of our award-winningparks – we have a streamlined approach to get that done quickly and successfully. Whether your business needs economic development resources or help getting connected to regional partners – we can help you get that done. Sanford's track record is clearly reflected in the many national firms that are already here, and we have room for your company too.
Sanford es un lugar cómodo, accesible para hacer negocios y disfrutar
Por Samantha Montgomery
Es un gran momento para vivir, trabajar y divertirse en Florida, y la ciudad de Sanford está preparada para adaptarse a quienes buscan un estilo de vida dinámico, lleno de oportunidades y actividades emocionantes para ver y hacer.
Con infinidad de tiendas encantadoras, restaurantes singulares y mucha historia, la ciudad se asegura de que todos puedan disfrutar de la diversión de una manera cómoda y segura, manteniendo siempre la zona limpia y hermosa.
Sin embargo, hay un elemento en la historia de Sanford en el que no muchos residentes piensan. Sanford está haciendo grandes esfuerzos por convertirse en un importante centro de contratación para la región. Muchas ciudades y pueblos de Florida se concentran en la calidad de vida de sus habitantes, al igual que Sanford, pero nuestras empresas locales también son partes interesadas de la comunidad. Las empresas ayudan a equilibrar la tasa de recaudación de impuestos de la ciudad y suponen maravillosas oportunidades de empleo para nuestros residentes. Tener un sector empresarial diverso y equilibrado también es una buena noticia para los residentes de Sanford porque ofrece muchas más opciones para las personas. Por ejemplo, tener más restaurantes o negocios dedicados a la alimentación y bebidas conlleva más oportunidades para experimentar comidas únicas y deliciosas.
Es por eso que Sanford emplea a dos encargados en el ámbito del desarrollo económico. El desarrollo económico trata de ayudar a nuestro sector empresarial, ¡y la ciudad está comprometida a que su negocio tenga éxito! Se trate de un negocio nuevo o una compañía Fortune 500, el equipo de desarrollo económico se esforzará por hacer que Sanford sea una ubicación de primer nivel para su empresa. "Nuestra ubicación como puerta de entrada del área metropolitana de Orlando implica que usted tendrá acceso a nuevos talentos, opciones de transporte y activos comunitarios inigualables", comentó Tom Tomerlin, director de Desarrollo Económico.
"Sanford es ampliamente reconocida por su calidad de vida, y trabajaremos para hacer de Sanford su lugar favorito donde hacer negocios", agregó Pamela Lynch, jefa de proyectos de Desarrollo Económico.
Así que recuerde que Sanford se toma muy en serio el desarrollo económico y que, por ende, Sanford trata de proporcionar todos esos servicios con una actitud que favorece al sector empresarial. Si su empresa necesita una concesión de permisos y servicios de desarrollo, o si está planificando una visita a uno de nuestros galardonados parques, podemos abordar todas estas oportunidades de una manera eficiente, rápida y exitosa. Si su empresa necesita recursos para el desarrollo económico o ayuda para ponerse en contacto con socios regionales, también le podemos ayudar a lograrlo. La trayectoria de Sanford está claramente reflejada en la cantidad de empresas nacionales que ya están aquí radicadas. Y, por supuesto, también tenemos espacio para darle la bienvenida a su empresa.